Crispy French fried onions are a must-have in your holiday dinners. But they are so much more than that. Their savoury and rich taste can be added to food all year long. Just sprinkling these fried awesome salty strips can enhance the taste of any meal, be it is a snack or a salad!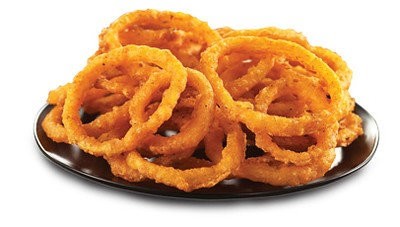 But if you are wondering how to make French fried onions your meal staple, then this article is the right place for you. Read these tips to know how you can elevate the flavours of all your meals with this simple addition.
Start your day with onions
While many may feel that onions is a bold way to start your day, but onion bagels are such a great thing to add to your breakfast. You can also add some more onions to your bagel by sprinkling some in your cream cheese. Adding some onions to your eggs will also make your breakfast omelette more savoury and fun! Finish a scrambled egg dish with a dash of French fried onions for a whole different taste. Don't fret if you are a non-egg eater. You can also add onions to your bowl of salad or cottage cheese.
Add some crunchy onions to your lunch
If you are a sandwich eater, then you are probably already adding some potato chips for that extra crunch and taste. But did you know that crispy fried onions are not only more flavourful choice but also tastier? Fried onions fit perfectly for your deli salads, sandwiches, and cold cuts. They especially compliment the grilled cheese that will enhance the taste of any sandwich, even the simple melt cheese one! If you are Looking For French Fried Onions In Grocery Store, then you will be happy to know that you can now buy them online as well.
Elevate your snacks game
Thinking of entertaining friends this evening? Add a bunch of French fried onions to your cheesy dips. You can also add a handful in your homemade snacks as well. Crispy fried onions are especially great with deviled egg. Try it for your next recipe if you are tired of using paprika.
Supplement your regular onions with fried onions
French fried onions are a great addition to any kitchen. However, that is not to say that you can eliminate red onions from your cooking altogether. Just consider supplementing it with fried onions and change the way you have been making all your dishes so far. For example, a baked or mashed potato coupled with fried onions will level up in taste.
Some Recipes to Try
French fried onions are so crispy, irresistible, and tasty that they can go a long way from just being a thanksgiving dinner. You can add it to number of appetizers, main dishes, and side dishes. Here are some recipes that you must try out.
Crispy onion chicken: Chicken is anyone's favourite and there are so many ways to prepare it. However, next time you are in the process of cooking golden brown chicken, consider adding a coating of crunchy French-fried onion that goes exceptionally well with rice, macaroni salad, and baked potatoes.
Pork chop Potato Salad: Imagine the flavour of creamy potatoes topped with tender pork chops! It takes a few minutes to put together and go perfectly with some shredded cheese and fried chicken.
Cheesy broccoli casserole: The best way to feed kids broccoli is to do with cheese! Want to make things more interesting? Consider adding some French fried onions for that extra crunch and flavour and top it all up with melted cheese.
Green bean casserole: don't give up on green bean casserole just yet. Have you ever thought about giving this old dish an extra kick? Just imagine how the crunchy texture of onions and cheesy goodness will make things so much better! You can also add crispy bacon if you really want to up your green beans casserole.
Chili burgers: No burgers are complete unless you complement them with French fried onions, ketchup, and mustard. The patties are easy to put together, making a great sandwich and perfect midday meal.
Onion crescent rolls: These golden bite sized rolls are a great addition to your dinner buffet. Just a bit of crunchy onions will make it taste even better and perfect as a side snack.
These are just some of the many ways to top up your meals with crispy fried onions. They are easy to find, add to your meals, and add some unique flavours to same old dishes. Consider buying them online if you don't have the time to visit a grocery store. But be sure to purchase from a reputed seller only!