Looking to buy a new kitchen sink? Want to replace an old sink but do not know what to buy? If yes, first think what suits you the best and know about the different types of kitchen sinks. The market is flooded with different varieties of kitchen sinks but you have to make the right decision and buy something that you like and completely change the look of your kitchen.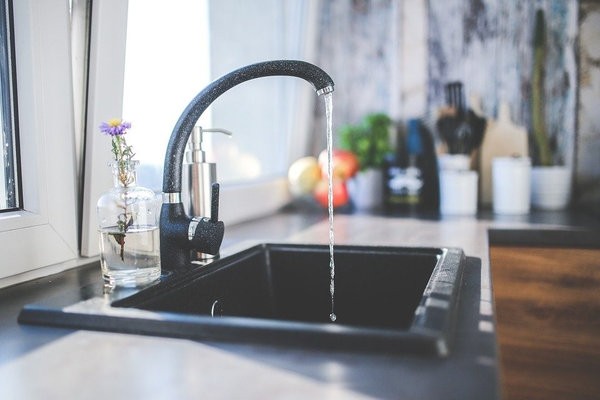 Buying a new sink is an investment that can change the functionality of your kitchen. Choosing the right kitchen sink can make your life easy and comfortable. Especially when you are working in the kitchen, you need to make sure that you should find something that provides comfort and luxury.
Finding the right kitchen sink is a daunting task for many as everyone has different priorities and uses. When you need to have that luxury look and feel of a kitchen, try a ceramic sink that matches your kitchen countertop. Metal sinks are also a good option that can go with the kitchen design. Another simple option is to go with stainless steel that works great if the interior matches that which is not only durable but looks luxurious too. Another option is to choose sinks made up with cast iron that is available in different shades and easy to maintain as well when you have a busy lifestyle.
Choose the kitchen sink carefully that fits your countertop easily. If you are constructing a new house, choose your sink before the construction of the countertop and then get it fixed. On the other hand, if you are just renovating the kitchen make sure you buy a sink that fits in the countertop easily. It means you should check the dimension properly before you buy a sink for your kitchen. So, take into account these things and buy the sink accordingly.
Many tasks revolve around the kitchen from preparation work, cooking, and clean up to washing dishes. A good sink that does not leak and look good add to the value of your house. If you want to sell your house later, this could be a distinct point of your house that may attract potential buyers. It is important to choose a kitchen sink that goes according to your needs and lifestyle. It is important to have a great sink when some guests arrive at home and they feel comfortable with your kitchen. One of the popular options is an undermount sink for your kitchen that you can consider
Why Choose an Undermount Kitchen Sink?
When it comes to choosing a kitchen sink, there are many options available. But you need to know the advantages and disadvantages of each type of kitchen sink first. One of the convenient sinks that you can use in your kitchen is Under-mount sinks that are installed under the counter of the kitchen. The way they are installed is a bit different from other types of kitchen sinks. Usually, materials like stainless steel, cast iron, solid surface and copper are used for making countertop kitchens.
The under-mount sink offers many benefits to the homeowners because there is no lip or crevice to catch dirt. Also, there is no rim present between the countertop and sink. This means you can brush away wasted food and spills in the sink which does not get trapped in the rim. Since the edge of the sink is hidden, they make your kitchen look great and give a unique and sophisticated look to your kitchen. This sink has taps installed behind the sink. It gives a luxurious appeal to your kitchen. So, who does not like to install a sink like this?
It is important to properly install undermount sink with the help of a professional that prevents leakage and functions properly. The sink should be installed in a way that it should not look aloof from the underside of the countertop and come crashing towards the floor. These sinks can be installed in less than 30 minutes or lesser than that with two-part epoxy adhesive and sealed with silicone caulking around the perimeter.
The undermount stainless steel kitchen sink is sleek and easy to use. They are not costly and require low maintenance. The sink is exceptionally durable that does not crack and break easily. With these many benefits, they have become the most preferred option for homeowners. Whether you are looking to enhance the look of your kitchen or want to buy a new house. You should think about this sink.
Buy Best Undermount Sinks that are available in a wide variety of material making them perfect for your kitchen. Due to their look and versatility, they make the kitchen look modern and sleek. So, choose an under-mount sink as the most obvious choice for your kitchen to give it a unique look.