Knowing how to market your business is easier than ever. There are a wide variety of resources that you can make use of. They can give you the edge you need to get started on turning your new business into a household name. Here are the 5 best new methods that will help you market your manufacturing business.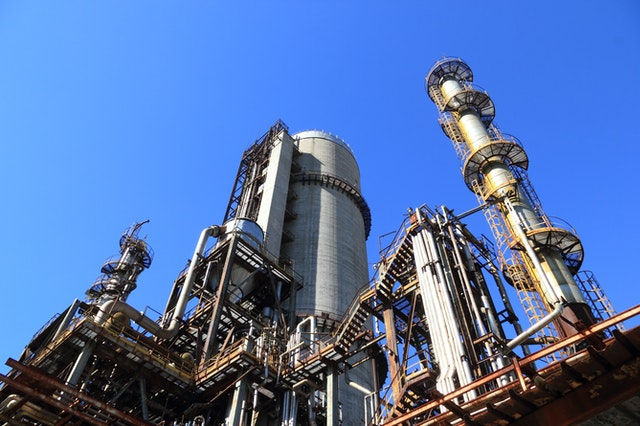 1. Publish as Much Content as You Can
The first rule of a successful manufacturing marketing campaign should be "publish or perish." This is because you will want to have as much content out there as possible for your audience to pick up on. The more content you make available, the better the chance you have of getting a click on a sale. This can be content on your website's blog and on your social media. You can also go outside the company to find a freelance writer who can help you with creating content relevant to the manufacturing industry.
2. Make Sure to Use High-Quality SEO
As you are uploading your content, you should make sure to use only the best and most relevant SEO. There are a wide variety of areas on the web where you can go to research the SEO keywords that you will need. The key here is to make sure to use the same words and phrases that your customers use when searching. You will want to select some that receive decent traffic but have relatively low competition with other sites. This ensures that more people will see your content by searching for the topic on google.
The more you match with your audience, the easier it will be for them to quickly find your content. You want to get as much content as possible to the top of the search engine result rankings. This will guarantee you a higher number of clicks and sales. Using the right SEO is the formula that will give them to you.
3. Increase Your Presence on Social Media Sites
If you are truly serious about marketing your manufacturing business, you need to have a strong public presence on all of the major social media network sites. These are the places where hundreds of millions of people log on every day. Your efforts to build your brand will go a lot smoother when you have an audience.
Social media is the place where you can post videos, memes, and all kinds of content related to your business. You can answer questions from subscribers and host contests to give away plenty of prizes and other freebies. The larger the presence you have on social media, the more publicity you will garner. Since manufacturers have a B2B model, LinkedIn is one of the best sites you can use to gain attention from your target audience.
4. Make Use of Google and PPC Ads
One of the very best marketing methods you can use for your manufacturing company is to enable Google and PPC ads. These are ads that show up all over the web. Any ad sponsored by Google is automatically bound to have a huge audience that will give you a whole new level of exposure.
Meanwhile, thanks to the use of PPC ads, you can instantly begin to draw in thousands of visits to your site per day. You only pay when someone clicks on the ad, making this an extremely cost-effective strategy. Once they do, they can be taken straight to your site. This will increase the number of sales you make.
When buying PPC ads, make sure that you are segmenting your audience enough. You do not want to waste money targeting someone who would not be interested in your services. LinkedIn is a great option for targeting and can get you noticed by executive management who are the key decision-makers in any partnership.
5. Partner with an Expert Online Marketing Firm
You can attempt to direct your online marketing strategy. This will work best if you have at least a bit of experience in this area. You can also hire an in-house team to handle this task on your behalf. However, if you are a shoestring budgeted start-up, it may make more sense to hire an expert agency.
An online marketing agency can help you develop a strategy that will show all of your strengths to the public. If you are unsure how to market your manufacturing business, this is the right move to make. The agency that you hire can help you develop your brand so that you can continue to maintain it for years to come.
It's Time to Build Up Your Brand
Marketing your business to a global audience is the best way to build up your brand. This is a move that costs you nothing but can increase your profits in a matter of days. It will be up to you to do all in your power to spread the word about your business. Using the tactics listed above will help get you started.