Do you know that 50% of new businesses in the U.S fail in their initial years? However, failure does not occur overnight; business flaws like poor cash inflows, decreased productivity, and inefficient management are the biggest causes.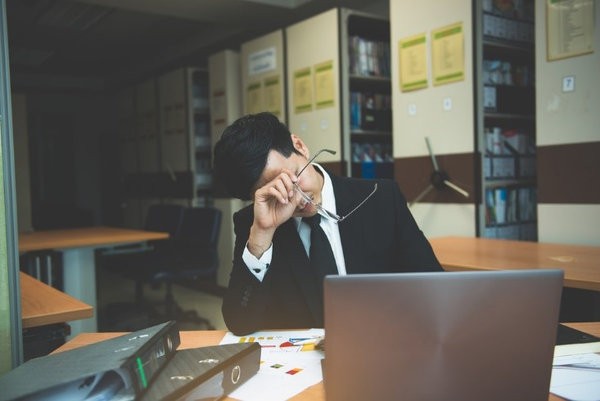 This is the reason why new business owners need to be vigilant. They need to take prompt actions for any indication leading to failure. Revamping former business strategies, incorporating new employee engagement tactics, bringing innovation, and many other steps can be taken for saving a failing business.
Let us learn in detail about the actions entrepreneurs can take for saving their business:
1. Altering Business Directions
When a business is likely to face failure, changing directions can save it. However, this concept can be applied in multiple ways like:
· A New Business Model
Flaws in the business model can greatly disrupt your strategies. For instance, unrealistic financial goals can result in a lack of finance. Similarly, you need to check if you have correctly selected your target market. If there is another group that is ready to accept your products, change your model.
· A New Product
Poor analysis of the available resources and strengths results in offering an inappropriate product. In this case, a different product matching the strengths, passion, and ideas of the business owner can reap great results. However, you need to do thorough research and determine what is working well for your business.
Example
Wrigley's initially started with soaps. However, when the business was not doing well, it changed the product. Now, the brand is successfully selling gums.
2. Rebranding
Though rebranding requires you to change your business strategies from top to bottom, it can save your business from a permanent collapse. Rebranding is not just limited to changing your brand's name and its logo. It is much more than this.
You need to change your brand's approach to the market. This will automatically change all your plans, strategies, and campaigns. It means that your product and target market will remain the same. Changes will occur in your packaging, appearance of product, and approach towards customers.
Example:
Old Spice is a deodorant brand for men. When the brand started experiencing failure, it took a step to rebrand. A new name, "Old Spice Swaggers," was given to "Old Spice Red Zone Glacial Falls.'' It also changed its packaging and color.
3. Narrowing Down the Target Customers
If you have a large group of customers on your target list, your business is likely to fail. Keep in mind that you can never target every customer. This will ruin all your efforts. You need to narrow down your prospects and focus on the core ones. This will increase the probability of higher conversions. For instance, a software development company can't target every business to sell its software. If it picks one niche like B2B businesses, targeting them becomes easier and more effective.
Example:
Steve Jobs joined Apple in 1996. At this time, the company was facing huge financial issues. By 1997, Job's decreased the product lines of the company. The brand that was selling around 350 products was left with just 10. After a year, Apple introduced the iMac, which was a great success. The brand earned a revenue of $309 million, and the strategy was successful.
All this happened because of a key focus on a few products by targeting key customers. With 350 products in the line, the company was unable to satisfy the large customer base. This was ultimately putting the brand in a failing position.
4. Recreating Marketing Tactics
Whether we talk about offline or online marketing strategies, if both are not providing satisfactory results, failure is inevitable. You might not have used the latest social media tools that the competitors are using, your website may not be properly optimized, or your billboard content may lack creativity; any of the reasons can affect your desired goals.
Therefore, a coherent marketing plan is imperative. Come up with a fresh, well-researched, and flawless plan. Also, keep your focus on the competitor's strategies and notice their marketing strategies. Stay updated with the recent marketing tools and use every possible way of customer engagement.
For instance, many businesses changed their marketing plans after the recent pandemic. Since the whole world was practicing social distancing and foot traffic was near to zero, billboards and offline marketing was of no use. Brands came up with new and competitive digital strategies, including new social media marketing tactics, paid advertisement, blogging, and video marketing, and so on.
5. Embracing Risks
Playing safe in difficult times is not always a wise choice. Successful entrepreneurs do not hesitate to take new risks. Accepting new risks is the first step towards success. However, it does not mean that you take all risks in one go. Do thorough research and take calculated risks that are likely to pay off.
Example:
Private White is now a successful clothing brand in the U.K. The company faced failure when it was a manufacturing factory. It took the risk of selling its product line and becoming a clothing brand at a difficult time. It was highly risky as the company was dealing with inventory management and marketing, along with manufacturing.
Wrapping It Up
If your business growth chart is declining, taking smart steps can reverse it. Business failure can occur at any time due to internal or external factors. However, smart business owners should always be ready to face hurdles. A coherent plan and strategies should always be ready to face difficult times.
Changing business directions, altering marketing plans, revising business models, focusing on core customers, and taking new risks are some of the things that can save your failing business. What tactics did you use when your business was in a failing situation? Share some experimented tips with us!
Author Bio:
Shaheryar  provides ghostwriting and copywriting services. His educational background in the technical field and business studies helps him in tackling topics ranging from career and business productivity to web development and digital marketing. He occasionally writes articles for Dynamologic Solutions.