The building industry is one of the most competitive markets in the world. Builders have to be vigilant and be ahead of the curve in order to keep up with their fellow builders. This is important since each comes up with new and innovative ways to advertise and promote their craft. As a result, there is a need for builders to have a sound promotion strategy in order to tap into new markets and retain existing clients. The process is a little bit hectic but with planning and the right medium and partners, promoting one's business becomes easier.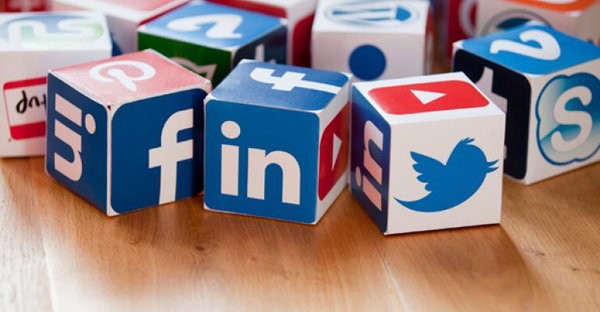 What to Consider Before Starting a Business Promotion
There are certain essentials to consider before you launch your business promotion. Here are proven steps to follow to make your business promotion a success:
Conduct a Thorough Market Research: This is the age of information so you need to gather information about your competitors, current trends, buying patterns, and much more. If you have these details, it will help you craft a dependable marketing strategy.
Set Your Goals: By setting up your marketing goals, you'll be able to define your goals. Make sure to set the goals that are achievable in real time. More precisely, your goals must be specific, quantifiable, realistic, relevant, and time-based.
Profile the Target Audience: You can't market to everyone around as it will be very costly and can be ineffective as well. Group your potential customers depending on their specific characteristics, helping keep your marketing campaign very focused.
Best Promotion Strategies
Now, let's discuss some of the most effective marketing strategies that are tried and tested for builders not only in Australia but all over the world.
It is recommended for builders to follow these best practices in order to market their business and boost their profits. This is in line with the modern way of advertising to the largest market and not necessarily to a specific niche or group of persons.
Networking
Builders should ensure that they are members of various builder societies or other related associations. This will cement their reputation and can be mutually exclusive if a referral model is employed by the two entities.
They may also sponsor local events and charities so they may increase brand visibility in a given locality. This often leads to better sales due to the ripple effect that word of mouth brings.
Being Original
Originality is another aspect that clients love to see; new, innovative products dazzle everyone. Builders should incorporate means to market and create hype for their services even before they officially hit the market. These can be accomplished by incorporating various tools such as hoarding banners as they create visibility of your brand, inspiring passers-by and prospective clients, which may even lead to sales.
Have an Attractive Website
A website can also be used as a marketing tool. For one, having a nice and interactive website creates a good first impression to a prospective client. It helps convey the feeling of professionalism and quality that subconsciously plays on people's hearts.
Additionally, having a well-designed website ensures that people can skim through it all and get a feel of what a company offers. Most of the time, builders who may have unfinished projects may use images to show the details of what they are working on.
Social Media Marketing
As we're living in the age of technology, and everyone uses social media, it would make sense to promote and market products on popular social media platforms like Facebook, Twitter, and Pinterest.
As social media is popular for attention-grabbing photos, clients can easily be provided with views of the projects currently underway with brief explanations. This is a great way to get feedback on how to improve what you are offering. This is one of the cheapest methods as all types of construction projects have the ability to go viral when done well.
Testimonials
This is one of the most underrated marketing techniques that is not focused on most of the time. Having clients talk about your business and vouch for it can turn even the most stubborn people into customers. It creates an image of a company that otherwise using self-promotion would not have achieved. Thus, it is advisable for builders to incorporate more of this technique.
Physical Promotional Strategies
In the current age, most of the marketing strategies have been constrained to either word of mouth or social media or blogs, which are equally beneficial. However, that does not mean that physical marketing methods are gone. On the contrary, they are thriving now more than before. Easier visibility and location with a lot of foot traffic will sell a product well.
Following are some of the most common signage mostly employed by the industry to create visibility of new and upcoming projects.
Shade Cloth – The Cheapest Possible Marketing Technique
This is one of the best cost-effective marketing strategies for budding or professional builders. Made up of polypropylene fabric and knitted eyelets, shade cloth is one of the most commonly used products. It is suitable for signage that is viewed at a distance and is capable of lasting up to a year.
Fence Signs for Better Visual Communication
Depending on the location, this is one of the most commonly used signages that is both an affordable and effective promotional tool. You can make use of some printed fence signs with your business logo and catchy slogan on them. They will look well on different construction sites.
The signs last between two to three years and won't be easily affected by the environment and can have custom sizes made depending on a client's specification.
Conclusion
Most of the techniques that have been listed should work hand-in-hand to ensure maximum adoption and coverage of a builder's experience and ethics. In case a project promotion fails, there is a need to look at the strategy and tweak it a little to ensure it works as intended.
Using these techniques will take a builder's business to the next level and get the success that would have stayed grounded without effective marketing of a business.