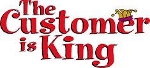 It has been approximately 40 years since marketing professor (and subsequent guru) Dr. Philip Kotler coined the concept of the four P's of marketing – product, price, place, and promotion.
While still valid today, Kotler's original four P's do not have as much application to customer retention as they do to customer acquisition.
A more appropriate set of Four P's for the area of Customer Retention would be People, Policies, Processes/Procedures, and Prevention. Here are a few thoughts on each of these attributes, and their importance in achieving higher levels of customer retention:
People – staff must be motivated, trained, and allowed to be customer-focused. TLC – thinking like a customer – should be the standard operating procedure. Staff should have a willingness to listen to customer concerns and to ask questions that uncover the full nature of these concerns. Care for the customer is accentuated by a consistent display of service ethics. Internal culture should maximize the willingness of all staff to work well with co-workers and to foster a desire to learn jobs outside their immediate areas of responsibility. Most importantly, you want staff that constantly exhibit high energy and enthusiasm for your customers.
Goal: don't let your people drive your customers away!
Policies – your policies musts be flexible, expandable, and customizable. Eliminate the phrase "it's our policy" from the organization's vocabulary. Train and empower staff, particularly front-line staff, in interpreting and applying corporate policies as guidelines on how to conduct business and engage with customers. Policies that concern corporate ethics and that could have major impact on profitability should certainly be followed to the letter. However, policies that have to do with internal procedures and processes, and which have a direct impact on the organization's ability to meet individual customer needs, should be used as guidelines to help employees deal with specific customer situations.
Goal: don't let your policies anger your customers!
Processes/Procedures – these need to be made as simplistic and straight-forward as possible, in order to provide greater convenience, speed, and ease of access to your products and services for customers. Sign-offs and authorization procedures should be more streamlined for existing customers than for prospects and new customers. When in doubt, reduce odious procedures and simplify processes for existing customers by granting them higher levels of trust. (A good example – why must a hotel require a credit card imprint from a guest who has stayed in that hotel numerous times before? After all, a returning guest with a multiple stay record is unlikely to abscond without paying the bill.)
Goal: don't let your procedures and processes inconvenience customers!
Prevention – one of my deep-seated marketing beliefs is preventing customer complaints is better than resolving them. In my second job, while still in high school, the owner of the business taught me his 7 P's of business success (please excuse the language): proper prior planning prevents piss-poor performance. To keep good customers, your organization needs to commit to quality (as defined by your customers) from the top down and the bottom up. Eliminate errors and you eradicate many of the key reasons customers have for leaving.
Goal: don't let mistakes cause your customers to leave!
Like Kotler's original four P's, the above are all inward focused. But, unlike the traditional four P's learned in every basic marketing course, the Four P's of Customer Retention are designed to be applied to current customers already captured through the time-honored marketing mix.
Customer retention is the art of keeping good customers™. This art is best applied through a concentrated focus on the Four P's of Customer Retention – People, Policies, Processes/Procedures, and Prevention.
Awaken these four P's in your organization and watch your customer retention levels ascend to heights previously only dreamed.
Steven Howard is a leading positioning and marketing consultant, with over 20 years senior marketing and sales experience throughout the Asia/Pacific region. He is the author of five books on marketing and leadership: Corporate Image Management, Powerful Marketing Minutes, Asian Words of Wisdom, Powerful Marketing Minutes and Asian Words of Knowledge. Visit his web site, Howard Marketing Services for valuable information on marketing, branding, and customer retention.
Do you like this business post? then please consider subscribing to our RSS feed and have new articles sent directly to your inbox. (Once you entered your e-mail address, you need to login to your e-mail account and click the link to confirm your subscription).