The Occupational Safety and Health Administration (OSHA), an agency of the US Department of Labor, has still not made forklift lights compulsory for trucks used in the warehouses. However, the investment into lights is certainly important as far too many accidents due to the lack of awareness have taken place in the past. The addition of important accessories such as forklift warning lights is certainly important for your business as it helps elevate employee confidence and also add value.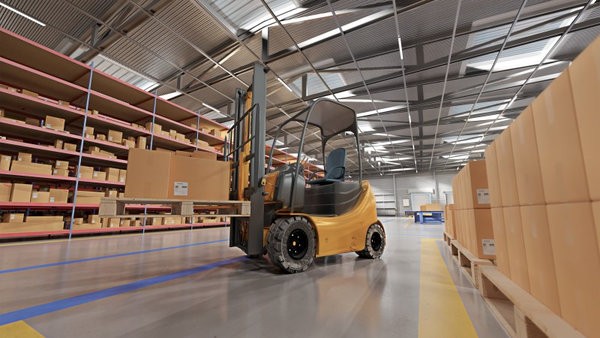 Various types of warning lights can easily be fitted on the overheard guard of a forklift truck, with the use of a mounting system at times. You will not have to worry about damages to these lights fitted through this safe installation method.
Choose a reputed vendor
A deeper look into the market will reveal a number of Taiwanese and Chinese companies selling forklift lights at very cheap rates. However, remember that such companies are only good at prices but not at product or service quality. Instead, it is a good idea to get lights and other forklift accessories from a reputed vendor such as Panacea Aftermarket Co.
Companies like the one mentioned above have been in the market for several years. As you may have realized over the years, simply selling a product is not enough; it has to be backed up by superior after sales services as well. You will not have to break your head while running after them for repairs when you choose a manufacturer with a wide service network.This will give you a lot of time and allow you to focus on business expansion instead. Higher quality of parts will ensure that you have peace of mind over a long period of time. Additionally, your employees will be able to appreciate your company's policy of adherence to transportation safety.
Pay reasonable prices
Any business would find it profitable to invest reasonable amounts in forklift parts and accessories. No manufacturing company should take advantage of catering to necessary accessories and jack up their prices to high levels. This type of transportation will be required throughout the year, irrespective of recession or its absence.
The best way to search for companies is the Internet, where you will find listings, reviews, and descriptions of several forklift accessory manufacturers, including the ones present in your area. It is also important to keep in mind that the one providing parts at the lowest price nay not necessarily adhere to quality standards. In other words, your company will have to locate common ground between price and quality levels. It would help to visit a website with videos of company accessories as well, in addition to text. Also remember that at times, you may find better vendors through personal references than the World Wide Web.
How to select forklift parts
There are a wide variety of forklifts available in the market. The machines can be used both outdoors and indoors, and find widespread utility in the warehousing and the construction industry. Irrespective of well you look after the forklifts, their parts will definitely require replacement after completion of designated time period. To thwart the challenges posed by the companies selling these parts, you should consider the following factors to make an informed decision:
Know about the delivery mode– While selecting the parts you need, do make it a point to find out about freight charges on the products and their delivery time. Remember that locating the perfect part is only part of the task at hand; the other half is to have it delivered in a timely manner.
Locate the serial number– Every spare part is not necessarily compatible with every forklift model. You can ensure that both match each other by taking a look at the Serial Number of the part. It would help if you could note down the Serial Number of the part on your forklift and check with the supplier for the same.
Explore options– It is not mandatory for you to choose the first option of supplier who passes through your lens. Make sure you take a look at the options as well, or you may never get to know about other high quality vendors who could give you better deals. Only a comparison will help you evaluate a parts supplier in a comprehensive manner.
At the end of the day, parts of forklifts are very important investments for any business, and you must be very careful before finalizing them. Only extensive comparisons will help you explore all the options in the market and know which is best for your machines. Remember that your company's relationship with the forklift parts and accessories supplier will be a long term one, and so steps must be taken accordingly. Also, do not forget to do your own homework with regards to forklifts and their important parts.