The life of a freelancer revolves around the internet and tools they use to get things done on a day to day basis. Finding the right tools can be the reason for the difference between being successful and never getting anything done or losing money. What are some of the top must-have tools for today's always-connected freelancer and digital nomad?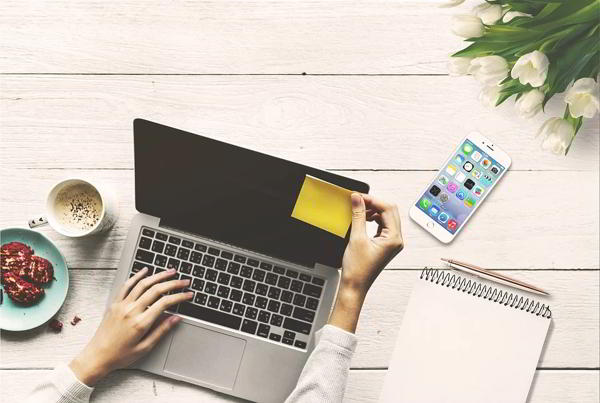 The following five tools are essential for any kind of freelancer regardless of the industry or work they do in their trade:
1. Staying secure- essential security tools
Freelancers are soft targets for cybercriminals because of how they use their devices and their online time. To be on the safe side, every freelancer should have the latest personal security software and keep it updated. For instance, a simple VPN download could go a long way in protecting your data from hackers and other elements on the internet.
Personal security also means learning how to protect yourself using the tools at your disposal. For instance, you should always keep your antivirus software updated as well as turning your VPN software on whenever you are on the internet or accessing critical resources such as remote files.
2. Stay productive- essential productivity tools for freelancers
Being a freelancer or digital nomad means finding ways to be productive and avoiding distractions with no boss or supervisor watching you. Luckily there are tools aplenty out there for you to use to do productive things like organizing, note-taking, project management such as:
Trello– A powerful but easy to use project management, collaboration, and communication tool. Trello is available as an online tool and used by millions of freelancers around the world. Trello also comes as a free tool with more advanced features needing a subscription.
Asana– A great collaboration and project management tool. Asana makes working with teams easier and fun while maintaining a consistent flow of information and scheduling across individuals and groups.
Notion– One of the most powerful note-taking and organization tools. Your life as a freelancer will never be the same again once you start using Notion to stay productive.
3. Manage your clients effectively- Dubsaido/ Zoho Flow
As a freelancer, you may not have the luxury of having a dedicated marketing or customer care department. You, however, still need to manage your clients effectively through onboarding, communication, appointment taking, and so much more.
For this, you can either go with the gold standard in the industry by choosing Dubsaido or use any of the other equally capable alternatives such as Zoho Flow. All of them come with usable free trials that you can use to get a feel of what works for you before you commit to one. Dubsaido also comes with other advanced features such as project management and accounting modules.
4. Manage your online activity- stay productive with these tools
Spending most of your time on the internet as a freelancer also means wasting time on addictive websites and social media platforms. To avoid this, you can use an activity management app or browser extension that will monitor your activity or even force you to complete tasks before you get distracted.
Examples of great activity monitoring productivity tools for freelancers include RescueTime, Time Doctor, EverHour, etc. Some of these tools are free, while others are paid for. You can try them out and see which works for you.
All in all, having the right tools can make your freelancing life much easier no matter where you work from and what you do. Most of the tools you'll need can be accessed through a browser as extensions or cloud applications. Above all, be safe as you go about your business on the internet.