Natasha is a Filipino-owned direct selling company carrying quality made shoes, apparel, accessories and personal care products. Since Natasha started in 1993, it has steadily grown to become one of the leading direct selling companies in the country.
If you are a mom, dad, student, retired senior or young professional wanting to have an added income in the pocket, why not try to be a Natasha dealer and start your own part-time business?
How You Will Earn:
You earn by selling Natasha products. You can also earn a commission on the sales of your recruits. To know more please click Natasha Marketing Plan. With Natasha, you have the opportunity to become a successful business person if you are willing to work hard.
There are 3 ways to become a Natasha Member:
1. Approach the Natasha Member near you and ask him/her to recruit you.
2. Go to Natasha Branches and look which Natasha branch is near you. When you visit one of our branches please approach the Networking counter and tell the staff that you would like to register.
3. Click Recruiter Locator to find the Natasha Member near you. He/she can serve as your recruiter and guide you in starting your own business.
Requirements:
– Registration form with (2) 1" x 1" ID pictures.
– Php150 for the sales kit and membership ID.
Website: http://www.natasha.ph
Do you like this home business idea? content"> then please consider subscribing to our PINOY BISNES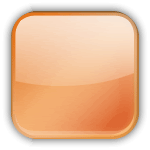 RSS feed. You can also subscribe by email and have new articles sent directly to your inbox. (Once you entered your e-mail address, you need to login to your e-mail account and click the link to confirm your subscription).