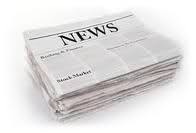 If you have passion in writing and collecting information about current events, people, sports, trends, and issues, starting a small newspaper business would be the right idea for you. If you want to be successful in this business you have to effectively present news in factual and clear manner in order to keep on invoking your readers' interest in your newspaper.
Here are the steps in Starting a Small Newspaper Business:
1. Write a business plan and make a complete analysis of the market and your expected readers. Concentrate and focus on all age groups and include things and news and stuff of everyone's interest too. Analyze and estimate approximately how many people can buy your newspaper. Research and figure out what people want to read and bring out new and unique news to your readers.
2. Decide which type of newspaper service you will start. Decide whether you have to start a daily newspaper service, monthly or weekly publication or a community newspaper. It is a better choice to start with small newspaper publications releasing weekly because it involves low risk.
3. Register your Business. Obtain necessary business permits and licenses before starting your small newspaper business to make sure its operation and legality.
4. Hire potential employees for doing different task. If you want help, you can employ one layout artist for organizing your images and text properly and one professional editor to help you polished and make your articles look professional and powerful as possible.
5. Approach local businesses, schools, governing agencies and community leaders. Get their stories, collect news, notices, job opportunity, announcements and offer them to place their ads in your newspaper at lower charges. This is really a profitable business venture if you get enough ads.
6. Make a contract with a printing press for publications. Have the publication printed as a tabloid or journal-sized paper. Distribute the papers to your neighbors, friends, schools, offices, stores and malls.
If you want to be successful in this business, you have to continuously enhance your business and improve your lacking features. Check out your reader's feedbacks. Discover the leading and lacking points in your newspaper. Always project truth and strengthen the trust of your readers. Initially keep free copies of newspaper at stores and at malls. Make sure that you don't overprice your newspaper. Just keep a minimal price that everyone can afford to buy.
Do you like this business idea? content">then please consider subscribing to our PINOY BISNES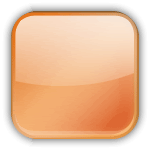 RSS feed. You can also subscribe by email and have new articles sent directly to your inbox. (Once you entered your e-mail address, you need to login to your e-mail account and click the link to confirm your subscription).