A sound sleep is of utmost importance for you. Sleeping well keeps you healthy, energized throughout the day, and does a lot more for your health. Getting a good night's sleep depends a lot on your surrounding; your mattress is one of the most critical in that.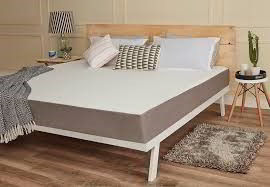 Why A Good Mattress Is Important for Your Sleep?
No one would want to sleep over a mattress that makes them topsy-turvy throughout the night, is non-convenient for the body, or doesn't let one's body go to the relaxed state thoroughly. So, to decide which mattress to pick is a very tricky one. You cannot just go around and pick anyone just based on the looks or the price. You should be able to pick a mattress that caters to your requirement thoroughly and is suitable for your sleeping and bed habits.
Are you wondering how to purchase a mattress in Dubai, or wherever you live? We list down some key factors below-
1.
Avoid Making Decisions Based on Looks: Mattresses which might look similar may not be created in the same way. Similarly, even if you feel that two mattresses are the same, they are not.
Firmness: If you think firmness of a mattress is a good point to look at, then you can factor in that but don't assume that better firmness means better mattress. On the contrary, a highly firm mattress can denote lesser support and comfort to the back.
Expensive is Better: Nope. Being expensive doesn't matter that it is a good mattress or that it is suitable for you.
2. Decide If It's Time to Change The Mattress
Mattresses are usually a long term investment. So, you must ascertain how much old is their old mattresses, if they are past their warranty or recommended use period. Also, assess their condition thoroughly and then decide whether you want a new mattress. Are you experiencing back pain or other comfort issues with your bedding, no matter how old they are, then it's time to consider replacing them? If you want an additional one, then you are good to go to the next steps.
3. Type of the Mattress
Memory Foam: It is a suitable alternative for those who prefer a mattress with high-pressure relief. These types of mattresses come with less spring support, but with layers of foam. These are also suitable for all those who stomach-sleeper friendly, and if you sleep hot, or have allergies, or have back pain.
Latex Foam Mattress: These are known for their bounce, cool comfort, and responsive nature. These are ideal for all those who want something different than the foam mattress to avoid the contour that comes with that.
Innerspring Mattress: Also known as coiled, innerspring mattresses come in varied versions. Traditional with interconnected coils are good for the bounce, and one with fiber filling and an outer quilted covering is better for a plush top. Choose dense innerspring if you prefer to sleep on your couch. For those who toss and turn throughout the night then an innerspring mattress with memory foam or latex foam or air-filled are preferable.
Air-Filled Mattress: These mattresses are foam ones with the firm and soft sides and have modular designs that let the user find the comfort they are looking for with a softer inside feeling.
Hybrid Mattress: If you want the best of both worlds, from memory foam and innerspring, then the hybrid mattress is the best one fitting for you. Understanding your health aspect, your sleeping position and what you require in the mattress is something that you have to look into categorically to pick the perfect mattress for you.
4. Natural V/S Synthetic
Just like any other type of product you want, considering the health and eco-friendly effects of that, you have to decide which one is best for you – natural or synthetic one. The natural one Is made from using tree sap only and organic products, while synthetic is a mix of natural components and synthetic polymers. Natural mattresses are health-friendly, but on the costlier side, so decide accordingly.
5. The Durability of The Mattress
A mattress is something you invest in for a longer duration. Therefore evaluating the durability factor of the mattress, how much it can last, how much the manufacturer's warranty is on the life of the mattress is what you should assess comprehensively before buying.
6. Budget
Remember one thing that the price doesn't equal quality. Make sure that you have evaluated all the factors before considering the pricing. Ensure that you don't go ultra-cheap or just pick the product based on the expensive price tag either. So, now you may know what you have to look into to decide what type of mattress suits your needs. You can go to the store or look online to check a wide range of mattresses available before deciding to  purchase mattress in Dubai according to your needs.