People are still confused over decals and stickers. It's not uncommon to hear them interchange both terms. While they might seem to be similar, there are some slight differences. For instance, not all stickers can be decals. But all decals can correctly be referred to as stickers.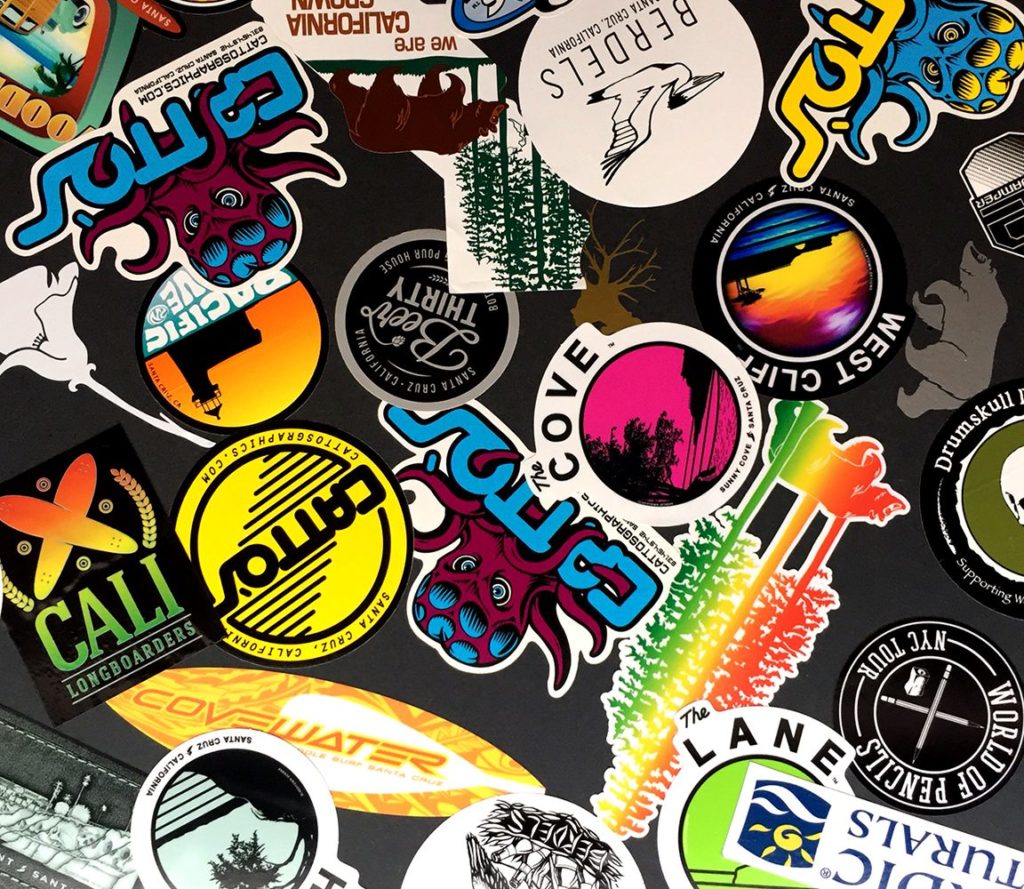 When you say decal, it means a decorative sticker that can be moved from one surface to the other. A typical decal features three layers: the decal, the paper on the front, and another paper on the back. You will rarely see products being used indoors.
Meanwhile, custom vinyl stickers can correctly be categorized as a label. Cut vinyl is merely one material that is used to produce stickers. The other materials include printed paper, polyester, plastic, and polypropylene. The crucial element is the adhesive on one side so that you can stick it on the surface.
Both stickers and decals are labels. According to this report, the label industry in the US is estimated to be worth $19 billion in 2021, with a compound annual growth of 3.4% from 2016 to 2021.
Differences between Decals and Stickers
Unlike decals, stickers typically have only two layers. You have the decorative label on one side, which already contains the adhesive. Another is the paper or plastic that you usually peel off to be thrown away.
By their very name, custom vinyl stickers and decals come in various shapes and sizes. You're only limited to your imagination, especially with technological advances today.
Both decals and stickers should be amply protected to withstand the elements, especially if they are designed to be displayed outdoors. It means they would be exposed to the sun, wind, rain, snow, and storms.
As you can glean from the definition above, decals are distinct from stickers based on one characteristic; it's designed to be transferred from one surface to another.
Meanwhile, custom vinyl stickers are designed to stick securely to one surface and stay there for a considerable period. When you peel off the label, the adhesive loses its potency. It will not stick to another area for a long time, if at all.
When it comes to value for money, vinyl stickers offer the most bang for the buck. A quality product should last at least eight years. In comparison, your standard decal will only last for around three years. Of course, the decal that is not laminated will not last long.
Types of Decals and Vinyl Stickers
The good news is that manufacturers offer multiple options to fit your needs. Vinyl stickers and decals have several types. For example, if the surface is plastic or glass, the ideal product to buy would be static cling stickers, which feature a static charge that allows it to stick to a smooth surface.
If you want something for your silkscreen sticker, then custom vinyl is the material for you. It's durable and weather-resistant, and you can also customize the colors. Clear plastic, meanwhile, will result in a more pronounced text or label as the background is nearly opaque.
For industrial uses, look for polyester like one of the base materials since it can withstand extreme conditions, such as solvent or oil.