Keeping on top of your expenses is super important when you own and run a business. If you can save some money by doing something yourself – rather than paying someone else to do it for you – then it can be very tempting to try and do it all, including your bookkeeping.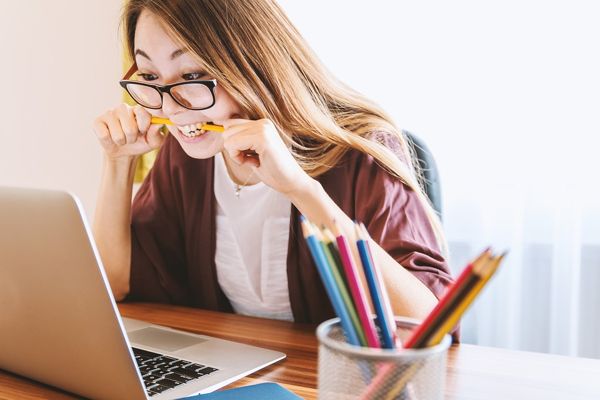 However, if you do this then you run the risk of neglecting your finances and accounting when things get hectic and other urgent priorities arise. This can happen very easily when you're managing all of your administrative tasks like emails, marketing and payroll – on top of the day-to-day running of your business – and this has the potential to have a disastrous impact.
That's why it pays to think of engaging a professional bookkeeping service Perth as a valuable investment rather than just another item in a long list of expenses. Doing so can not only make your life a lot easier, it can help to improve the performance of your business.
If you're a business owner and you currently do everything yourself (and have found yourself struggling to keep up), make sure you check out the rest of this article to learn more about the 4 important reasons why you need a bookkeeper.
Because Your Time Is Valuable
When you own and run a business, it can be tempting to think of your time as essentially "free". However, in reality, this isn't the case.
All the time you spend on your bookkeeping takes time away from other tasks that you could be performing to help grow your business. That's why you need to start putting a dollar value on your time.
While doing your bookkeeping yourself might seem like its saving you money, it could actually be holding you back. Engaging a bookkeeping service to take the work off your hands can allow you to use your time more effectively and could be the secret to taking your business to the next level.
Beyond that, it's also important to be able to have some time off every now and again to rest and recharge your batteries. Having a bookkeeper at hand to reduce your workload can enable you to have a break and come back rested and ready to take on anything that business life throws at you!
Because They Might Have A Better Understanding Of Your Business's Financial Health
How well do you actually understand the financial position that your business is in? If you don't have a background in finance and accounting, this can be a lot more complicated than it sounds. It's also something that can easily get away from you if you're not constantly paying attention to it.
This is where a professional bookkeeping service can provide a lot of value. They can help you keep tabs on your expenses, revenue and performance as the year unfolds. They can also help you better understand your cash flow and pinpoint the areas that you can reduce costs and maximise your profits.
In short, they can help you make better, more timely business decisions that can have a huge impact on your success.
Because They Can Help You Avoid Costly Errors
When it comes to bookkeeping, accounts and finance, errors inevitably cost you money (and potentially lots of it).
These mistakes can come in the form of choosing the wrong legal structure for your company, missing key tax deductions, putting too many resources into less-profitable services or products or spending too much on certain business necessities.
Whether it's a reputable West Perth accountancy firm or another professional bookkeeping service, it's their job to keep on top of things and prevent you from making the kind of mistakes that can end up costing you thousands and thousands of dollars.
Because Knowing When To Get Assistance Is A Vital Business Skill
While it might be tempting to think of yourself as a business superhero that can do everything amazingly well, the fact of the matter is that very few people (if any at all) are able to.
That's why knowing what your strengths and weaknesses are is a vital trait for successful business owners. It allows you to play to your strengths and get help from experts in the areas where you need it.
Getting professional assistance – be it for bookkeeping or another area of your business – isn't weak or wasteful. It's a sign that you have the confidence and intelligence to make the decisions necessary to give your business the best possible chance of success.