Hoping to Achieve the Perfect Bathroom? Steps to Consider When Remodeling Your Bathroom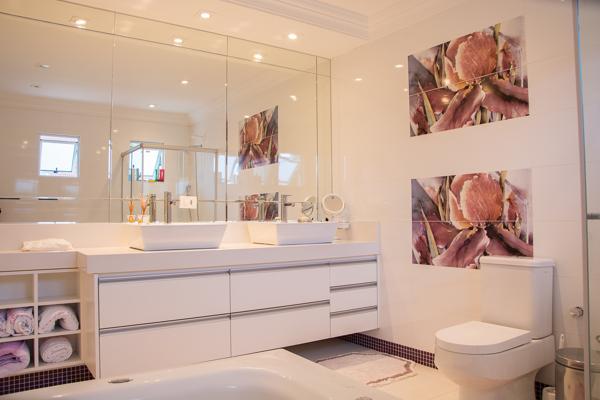 If you are ready for remodeling your bathroom, you should already know that you have got numerous tasks in front of you. Even when you decide to take the help of the professional bathroom designers as well as the general contractors, you are the one who has to do all the important mental work, because you are the owner of the house. It is going to be completely dependent on you as to how you want your bathroom to look and where you want all the things to be placed. Moreover, you also need to consider the functionality of the bathroom. It is crucial that you plan thoroughly so that it becomes easier for you to use your bathroom.
Given below is a list of the steps that you need to follow when you are planning to remodel your bathroom.
What are the things that you are trying to achieve?
The first and most important question that you need to ask yourself is the important things that you are trying to achieve within your bathroom. You need to understand that when you are working on this journey of remodeling your bathroom, it is going to take a lot of time as well as money, especially if you want it to be perfect. Before you are doing anything, you need to understand what an ideal bathroom is going to look like. Forget all the money constraints as well as space. You need to imagine the things that you require and what the purpose of those things is. Figure out if it is going to be a master bathroom, a powder bathroom, or a bathroom for the kids.
Considering the total number of people who are going to use the bathroom, how much space do you require, etc. are extremely important.
Understand why you have decided to remodel the bathroom
Given below is a list of the three crucial reasons as to why people look forward to remodeling their bathrooms.
Update the look: If you are satisfied with the layout of your bathroom but you are looking forward to a refresher, you need to concentrate on selecting the materials as well as the plumbing fixtures and the new cabinetry. It is crucial that you focus on the age of the place you are living in as well as the remodels that have already been done by the previous homeowners.
Resale value: If you want to remodel the bathroom only for increasing the resale value of your home, it is a smart idea to understand what your potential buyers are going to look for. It is not an easy task to anticipate what the random buyers are looking for and hence you can conduct research on what is going to appeal to most of the homeowners.
More storage and better functionality: It has been observed that most people want to update their bathroom in order to get more storage as well as increase the functionality. Chances are that you hate how your bathroom door opens and hits your vanity or maybe you do not like stacking the toilet paper on your toilet reservoir. On basis of the things that you like and dislike, you have the option of increasing the storage and the functionality of your bathroom.
Researching and budgeting
Before you have started investing in anything, you have to understand the total money that you are capable of spending for remodeling your bathroom. You need to understand the total amount of money that your bathroom remodel will be costing you. According to www.sofi.com, most of the homeowners are responsible for spending $10000 or more for the master bathroom remodeling.
You have to consider whether you are interested in the basic bathroom remodeling, the mid-range remodeling, or the deluxe remodeling. It is a good idea to cushion 20% more in your budget so that you can easily pay for any unforeseen cost, which can arise at the time of remodeling.
Finding a professional
It is completely your decision whether you want to hire professional services or you do not. You need to understand that the professional bathroom designers are capable of thinking numerous things, which you might have not considered at all. These include fitting your washing machine inside the bathroom only or rearranging the entire space in an extremely creative manner for maximizing efficiency and functionality. They can also suggest you add skylights, in order to make the bathroom look premium. This is why it is a good idea to hire professionals as opposed to doing everything yourself.
Refining the plan
If you feel that your dream bathroom is not going to fit within the space that you already have, you can consider if it is possible to steal more space from the adjacent closet or any unused area in your home. You can always choose to punch out, for creating more room. You also need to consider the special kinds of storages, which you require, like the shaving kit, makeup, hair dryer, and a lot more.
Choosing your bathroom style can be extremely complicated. It is suggested by the designers that you consider the rest of the house as well before you jump to a particular conclusion. You can look at different photos of beautiful bathrooms and get inspired by them. On basis of a particular design, you can convey your thoughts to the professional bathroom designers of Bath Renovation Long Island.
Choose the materials, colors, and finishes
You have to research the materials that are going to be best for your bathroom. In this case, you need to have a proper conversation with both the bathroom designer as well as the supplier. For instance, you can opt for marble but you need to understand that it is going to be difficult to maintain it. Therefore, it is best that you consult with your designer before you are choosing anything for your bathroom.
Conclusion
Remodeling your bathroom is going to take a lot of leg work. However, following the steps that have been mentioned above will definitely help you to get the work done easily.