What do you want to do when you grow up? Well, parents, guardians, and teachers own this question and often ask it more than once. The answers to this question vary but big names like a doctor, engineer, software engineer, pilot, etc. frequent the list. Few say they want to be writers because many do not consider writing as a well-paying job. However, there are many people who earn a respectable living through writing. Others are wealthy and in this article, we are telling you that you can get paid to write essays. Below are some tips for those thinking of getting into the writing industry.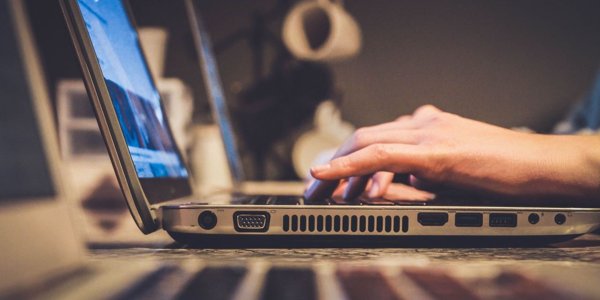 Understand what the job is about
There are two types of writing jobs in the market today. In the first category, there are no qualifications. As long as you can construct great sentences and make your arguments stand, you can work with these platforms. These platforms do not require much from the writer. You do not need a postgraduate degree to work with these. You also do not need to have working experience to work on these platforms. It is crucial to also note that a majority of these platforms are bidding sites and their prices are quite low. Students also avoid them because some writers are not genuine and promise to deliver but fail to do so.
However, there is the second category of writing platforms that are serious and take their time to vet and hire their writers. If you are looking for websites that pay you to write, these are the best. But, you need to hold an MA or a PhD. These are serious about who they hire and care about their reputation in the market. These platforms also specialize and you can find yourself working on papers that are within your education experience. It is crucial to also note that these platforms are strict and will let you go if you do not show you are ready.
Find the best writing platforms
Do not put a request to write for the first platform you find online. Take your time and do your research. One of the reasons why people find themselves working for bad platforms is because they do not do their research. If you wish to write for money, then be willing to take your time and do some research on some of the available platforms. Here are some tips for you:
Start your research online – do some online research on the platforms you wish to work for or that you hear people talking about. You will find many platforms including ours under the name EssayZoo.
Read online reviews – do not start working for any platform before you know what their clients say about them. Clients never lie and their comments will help you have a clear picture of your potential employer.
Look for high paying platforms – you deserve good pay. So, if you wish to get paid to write articles, find platforms that are well paying.
Talk to support team of the reputable platforms – support teams of credible platforms will be available 24/7. This should be the case for writers and clients. So, the platform you choose has to be present to answer any of your queries.
Place your application – find a link with the words "write for us." After locating it, follow the due process and fill in your application.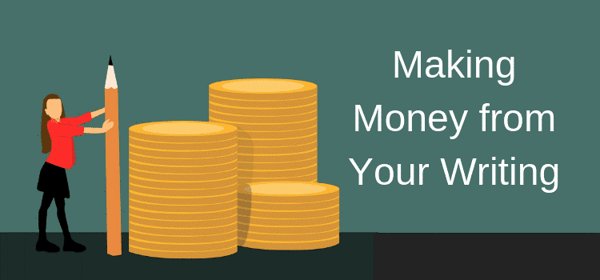 Invest your effort in writing
Every industry abhors lazy people who think they will be earning easy money. The writing industry is the same and requires you to work for your paycheck. Let no one fool you or lie to you that things are easy in the writing industry. Nothing is easy and the expectation is that you will deliver every single time clients come calling. Effort is key in the writing industry. You could be fast but writing fast does not mean you will deliver the piece a client needs. There is also the issue of research which needs to be thorough. The writing industry is not about getting paid writing jobs only. There is a lot of work that goes into being successful in this industry. It is not easy but it is not impossible. You can succeed in this industry as many have. Here are a few tips to help you succeed in the writing industry:
Be original – do not plagiarize your material. Remember a good paper is built on great research. So, take your time to research and build your arguments. When you use outside sources, remember to cite. Plagiarism will lead to the termination of your contract. So, practice being original and using your ideas to expound your arguments.
Understand the different citation styles – clients ask for different citation styles and you need to understand how to use each style. The different and common styles include MLA, APA, Harvard, Chicago/Turabian, etc. Each of these styles is different and needs you to approach factor in little details that are specific to each style. So, take your time and understand the specifics of each style.
Teach yourself how to write about essays – writing online is not all about essays. The expectation when you fill an application is that you can write research papers as well. Teach yourself how to write different papers and be on the safe side.
Be ready to revise a paper more than once – platforms offer a certain number of revisions to their clients. So, at times, you will have to revise a paper more than once. Prepare yourself for this because it can be irritating at times.
Plan yourself and your time well – students will place orders with tight deadlines and they expect you to meet these deadlines. So, plan your time wisely and you will be able to complete all your papers on time and with no fines on your end.
In conclusion, earning money while writing is easy. However, it takes a lot of practice for you to get to a point where platforms can trust you to deliver. It is crucial to note that not all platforms will protect your interests. So, look for the best platforms in the industry. Aside from the above, remember that everything requires hard work. Take your time and work. Make sure you can deliver clients' orders with shorter deadlines or else you will be let go.
Author

Richard Lawson is an expert IT teacher from London, UK. He loves shopping and spending time with family.