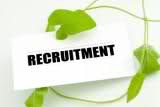 Starting a recruitment agency can be a lucrative business especially during times of recession. When there are less jobs, people will likely to pay a fee for you to help them find a job. When there are more jobs than there are applicants, many employers will pay good money to help them find a suitable and qualified workers.
However, when starting a recruitment agency, it is inevitable to take proper planning, well thought processes and strategies into considerations. Preparing a good business plan will ensure that you are in the right direction in reaching your goals.

Also, one must remember that the main key for starting a recruitment agency is getting connected with employers as well as the employees and applicants. Having a good professional relations and contacts with employers, employees, and applicants alike will eventually make your business succeed.
Here are some steps on how to start a recruitment agency:
Step 1. Identify your niche. You must look for any potential competitors around the area and determine what other agencies are missing out and filled that niche. The areas and services that no other recruitment agency is offering in may be your target and you may even concentrate on services that very less agencies provide. This will set your business apart from other agencies.
Step 2. Like most any other businesses, having a well-thought-out business plan is important. It will help you set financial goals including financing options, short- and long-term business goals, and a step-by-step plan for accomplishing your goals. Here is a sample of Starting a Recruitment Agency business plan
Step 3. Register your business. Before you can do business with other companies, you must be a duly registered business entity. This will not only make your business legal but it will also boost your credibility as a legal recruitment agency. Basically, you will have to get a business permit (Brgy. clearance, police clearance etc.), SEC, DTI, BIR, Dole and other agencies. Here is the link on how to get a Business permits and Licenses.
Step 4. Capital/ Funding. Before plunging into this kind of business, you have to make sure that you have enough money in place to support your business. This is very important if you are planning to run both permanent and temporary workers because many new agencies fail due to having to pay temporary workers before the agency is paid by the client. Depending on the contract, most temporary workers expect to be paid on a weekly basis, whereas most clients expect a minimum of thirty day payment terms.
Step 5. Finding your clients. As a newly established recruitment agency, the best way to make your business known to employers and companies and how they can avail of your services is by giving out fliers, brochures and by sending out letters to them. It is important to include the advantages and benefits as to why they should avail of your services. One advantage for employers is that recruitment agencies can easily and quickly pre-screened qualified applicants without the hassle of running an ad, reading hundreds of resumes and completing all of the new-hire paper work. With this, employers will know that it is cost effective to outsource the screening and interview of applicants for their company.
Step 6. People management database. This is an important tool in running a recruitment agency. It is where you will find the information of applicants regarding their educational qualifications, trainings, and previous work experiences that will help you to efficiently manage and retrieve the profiles when needed. It is used primarily to much the requirements and qualifications for the positions set by your clients.
Step 7. Once the recruitment agency has paired the right candidate with an open position, the candidate will have a final interview with the employer. When the employer selects a candidate, it has two options. The employer can directly hire the candidate or it can hire the job candidate on a temporary basis. If hired temporarily, the employer pays the recruitment agency, which then pays the employee's agreed upon salary until the employee is hired permanently. Most recruitment agencies charge a one-time fee based upon the candidate's first-year annual salary. This fee is paid by the employer after the guarantee period, the set of time agreed upon by the recruitment agency and employer to make sure the employee is the right match for the position.
Tips:
1. Join job fairs that are conducted by several companies. You may get tons of information from them, which then can be useful for your business.
2. Encourage college students and young working professionals to submit job applications, which would certainly enable you to make a list of potential applicants.
3. Get in touch with companies in your locality regarding any workforce requirements.
Sources: ehow.com, startarecruitmentbusiness.co.uk, buzzle.com
Do you like this money making business idea? then please consider subscribing to our RSS feed and have new articles sent directly to your inbox. (Once you entered your e-mail address, you need to login to your e-mail account and click the link to confirm your subscription).