The Basics of Starting an Insurance Business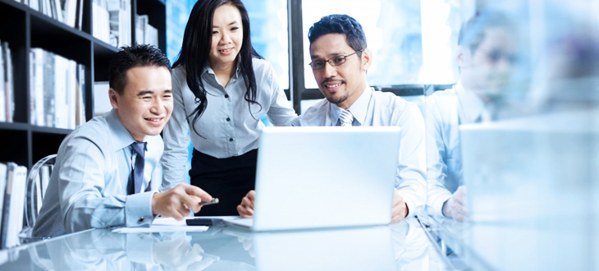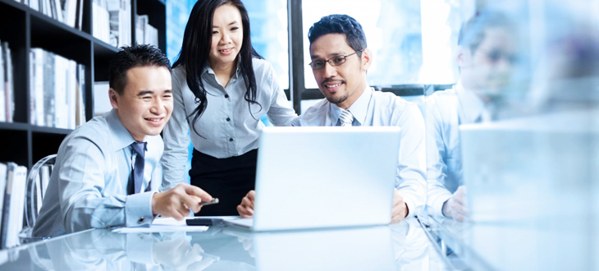 Touted as one of the country's more promising industries in terms of growth, insurance carries vast potential for those who want to achieve financial stability. In 2013 alone, life and non-life insurance companies managed to earn PHP 200 billion in total insurance premiums. And with more Filipinos fretting over their future, insurance offers numerous opportunities as far as both making a profit and serving the public are concerned.
Want to get a piece of the action? The bad news is that you can't build a highly profitable insurance company overnight. As is the case with anything else, starting an insurance company takes risk and dedication. If we had to sum up the years-long ordeal of putting up such a business in four major steps, they would look something like this.
1. Expose yourself to the industry
Before you open your own insurance company, first you would need to gain firsthand experience. Earning the trust of your customers is key if you wish to succeed in the insurance industry. Put yourself in your clients' shoes. Of course you'd place greater trust on life, health, or car insurance companies that know what they're doing.
If you want to gain expertise on all things insurance, the easiest way to start would be as an employee at any of the country's biggest firms. Get yourself licensed as an agent or broker by the Insurance Commission of the Philippines, advance in the ranks, and use this opportunity to learn everything you can about the insurance business, including how policies work and what it takes to succeed.
Even if you don't master the ins and outs of the industry, at the very least you should have working knowledge of how most insurance companies function.
2. Decide what products you want to offer
Why do you want to set up your own company? It's probably because you want to offer a service the major players don't, or custom-tailor your products for an underrepresented market. Maybe you want to sell the same type of insurance policy you specialized in starting out, or branch out to a completely new area over time. Whatever business strategy you pursue, make sure you carry out plenty of market research to determine how you can outdo your competitors.
The products you specialize in may also influence how you run your company, promote your brand or reach out to future customers. Selling life insurance, for example, requires a different approach from selling health insurance or non-life products such as car insurance.
3. Lay the groundwork for your company
You have two different hurdles to overcome here: starting a business and meeting the industry standards. To start any kind of business, you would need to have your company recognized by the Securities and Exchange Commission (SEC). In the case of insurance companies, you would also need to be authorized to operate by the Insurance Commission. You can read Chapter III of the Insurance Code for a better idea of how your business must be structured.
One important factor you should consider is the business capital: for an insurance company, you will need a lot of it. The SEC mandates that life and non-life insurance companies must have a minimum paid-up capital requirement of PHP 1 billion – the second-highest required amount for any startup in the Philippines. Before you can get your company off the ground, you might need to shop around for funding or willing investors first.
4. Acquire manpower
To run a successful insurance company, naturally you'd need a highly skilled team working for you. Because you are still in the process of building a good reputation for your company, your priority should be recruiting licensed and knowledgeable agents that can help you reach your sales targets while also serving as your brand's image.
You'd also need support staff to assist in other aspects of the business, such as its accounting and computer infrastructure.
Since your business relies mainly on selling a service, your team of agents must make a good impression on prospective clients. When hiring new talents, make sure that they are a good fit for both the scale and the culture of your company. In the end, a small but competent team is better than a large and unwieldy one.
Due to the industry regulations and high overhead costs involved, insurance is not the most popular choice for people building their own startup. And we're only talking about the process of starting an insurance business; running one and keeping it going for years would pose its own separate issues. Provided you put in the necessary effort and keep in step with industry developments, however, you too can enjoy the lucrative returns from your hard-won investment.

Author Bio:

This post is brought to you by:
MoneyMax.ph is the Philippines' leading financial comparison site where you can save money by comparing financial and car insurance products and services – fast, comprehensive, and free. We aim to give the power of smart purchase decisions back to Filipino consumers by providing everything they need to become financially savvy. Like us on Facebook to get the latest tips on how to save.