Metro Retail Stores Group Inc. (MRSGI) achieved another milestone as Metro Supermarket Market! Market! received a certification for Good Manufacturing Practice (GMP) and Hazard Analysis and Critical Control Points (HACCP) standards awarded by the Societe Generale de Surveillance (SGS) Philippines, a leading inspection, verification, testing and certification company.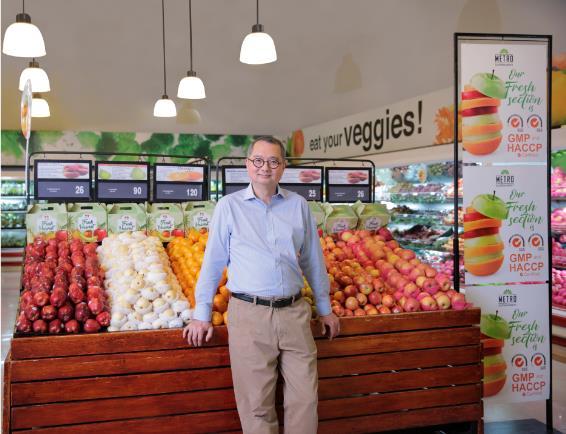 This certification for GMP and HACCP systems based on Codex Alimentarius Commission confirms the compliance of Metro Supermarket Market! Market! to international standards on Quality and Food Safety.  Currently, only three supermarkets in the country hold this accreditation; two of which are MRSGI stores with Metro Supermarket Alabang being the first to be GMP and HACCP certified.
According to MRSGI Chairman and CEO, Frank S. Gaisano, "We continue to work on attaining these accreditations for all Metro Supermarkets.  We have formed special teams concentrating on compliance and maintaining the certification. Doing the best practices in food safety is already part of our culture as it is our way of giving back the trust and loyalty that customers have afforded us.  We remain committed to providing our customers the best products, services and shopping experience. "
The achievement is a clear vote of confidence that MRSGI is a retailer of quality and safe food products. It also reflects the company's continuous efforts to maintain operational excellence and customer satisfaction.
MRSGI currently operates 53 stores and serves customers through three different platforms. Metro Department Store, offers affordable and up-to-date general merchandise ranging from basic and fashion apparel, to home items and other goods while Metro Supermarket offers the freshest produce, groceries and health and beauty products, among others. The third store format, Super Metro Hypermarket, combines the best of both the department store and supermarket.