Tipper trailers are an excellent choice when it comes to transporting items and using materials like sand, gravel, concrete blocks, and rubble. One can simply slide it down and dump the items. Earlier people used to prefer using a dumper truck with tippers for taking the earth to the construction site and lifting the container to slide down the material. The same functionality is found in a tipper trailer. It's similar to a dumper truck; in fact, it's a better replica version of a dumper truck that can easily be attached and pulled by other vehicles. These are convenient options for transporting or dumping materials as it has the ability to make trips back and forth without any delay. Generally, these tipper trailers are used as tipping instruments for construction sites for carrying bulky building materials that come in two different types, hydraulic and electric. But, people mostly make a rash decision when it comes to buying a tipper trailer as they're unaware of a few factors. There are a few different things one should consider when buying a tipper trailer so that it can yield the utmost benefits. Let's take a look at the following: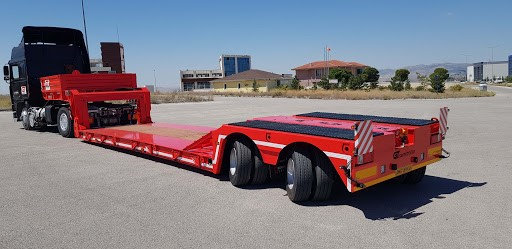 1. Type of Tipper Trailer
When it comes to tipper trailers, there are two different varieties of it; electric and hydraulic. The electric tipper trailers are designed in a way to carry a lighter load. So, for smaller construction projects where the loads are lighter, an electric tipper trailer will be an ideal option. However, if anyone is looking for a handy tipper trailer that can carry heavier loads, then a hydraulic tipper trailer will be an ideal option. People should enquire about the tipper trailer price online, and if the manufacturer is offering both the trailers with only a little price difference, then it would be best to opt for the hydraulic one. It will work on rough roads irrespective of the weather condition. It can be used both for small and large construction projects. So, one can yield the ultimate benefits of a tipper trailer when they buy a hydraulic trailer.
2. The Material Component
It's important that the tipper trailer is made of durable materials so that it can withstand heavy materials, harsh use, and rough condition. So, one should look for a reliable tipper trailer manufacturer that offers quality trailers at reasonable prices. If the tipper trailer isn't made of durable materials, then it will develop a scratched surface just like the dump trailers. Further, these scratched surfaces will lead to corrosion, and it's pretty expensive to maintain and repair the tipper trailers in the long run. Reputable manufacturers prefer to use galvanized steel bases and aluminum sides to provide longevity and durability. So, one should check the material component before buying a tipper trailer.
3. Understand the Local Transport Restrictions
There are few people who consider the local transport restrictions when it comes to choosing materials for the trailers. But, there are places that are regulated by certain rules concerning the maximum load, tipper types, and related measures. If people invest in tippers that are not allowed in their locality, then it will only be a loss for them. They will end up slowing down their project and losing their money. So, it's important to consider the local transport restrictions when it comes to buying the tippers.
4. Consider the Payload of the Trailer
Every trailer is designed to carry a certain amount of load. Most people don't consider how heavy the load they intend to carry and suffer later on during their construction project. But, to yield the best benefits of a tipper trailer, one should consider the payload capacity of the trailer. The trailer should be able to carry a high payload but without compromising its tare weight. Cheap tipper trailers may provide high loading capacity, but they will compromise the tare weight. The tare weight means the trailer's weight. It should always be lighter for better efficiency. A lighter trailer is also easy to maintain in the long run too. So, while considering the payload of the trailer, the tare weight should also be considered.
5. The Features of the Tipper Trailers
It's important to consider the additional features of the tipper trailers. Generally, these trailers come with jockey wheels along with tie-down points. The jockey wheel helps to maintain the balance of the trailer at times when the trailer isn't attached to any vehicle. Also, the tie-down points secure the load and provide peace of mind to the operators that the goods can be safely transported. People should have an additional wheel with the trailer when buying because over time it will get tear and wear after some heavy use. These are a few things one should consider when buying a tipper trailer online.