Have you ever thought of investing in real estate? It's a huge investment that you can get involved in; it's also an investment that costs you a considerable amount of money. Therefore, before you purchase, you require to conduct deep research to avoid costly mistakes. This article will discuss a list of things you should consider about investing in real estate.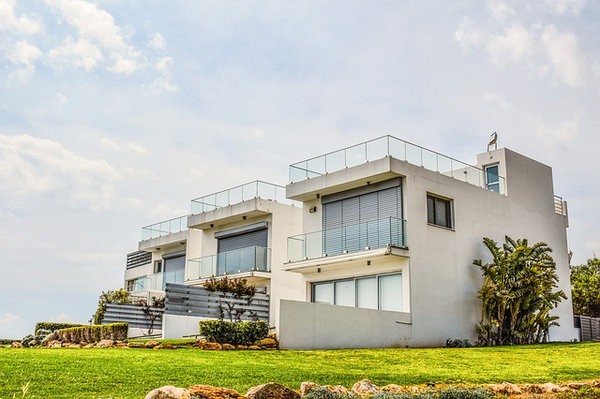 Examine Your Financial State
Honestly, most investors fail to analyze financial stability and future earnings before or while investing. Ignoring this may land you in debt or damage from lending companies. You need to consider both future and real-time cash flow. It will be a great idea to close other loans like medical and student loans while investing in real estate. Therefore, you should put to account a list of all loans before you've other loans on the property.
You should then check if you've ready liquid cash to make the first installment, which is usually approximately 10% of the property's worth. Finally, you should select a suitable loan structure, an appropriate repayment period, and actual EMI payments before debt documents are signed.
Check the Seller's Background and the Title Deed
Once you've set your mind to buy a specific property that you've already seen, it would be a great idea to have extensive research about the developer/seller background. But if the seller is an individual, you should verify his/her title documents and identity along with certificates of succession, gift deeds, wills, partition deeds, etc.
But if you purchase from corporate developers, it would be better you conduct a comprehensive research of their background from their financial statements, investors, and whether the property you want to buy fulfills all authorized criteria.
Perform a Cost-Benefit Examination
This type of analysis takes two forms when you decide to make a property investment. For instance, if you dwell in a rented property and looking to purchase a residential home though not yet fully decided, then the best thing you can do to yourself is to conduct a cost-benefit examination of renting vs. purchasing. You'll know better about monthly expenditure in every situation, Available tax benefit, and period intending to dwell in a specific location.
Suppose you're looking to buy a home as an investment. In that case, you should consider the cost-benefit examination in terms of predicted appreciation against specific time, tax benefit on loan, loan period, loan vs. cash down payment, etc. It would be fine to invest if the investment benefits outweigh the costs. If you're willing to invest in real estate and you think the process is tiresome, you can as well be helped. Have you asked yourself what is a DST 1031 exchange? Firms that specialize in this can help you have a lucrative way to continue investing as you create your portfolio.
Check All Documentation
As soon as you verify that the seller/developer's title is clear and good to go, all other documents, such as conversion certificate, attorneys' power, khata certificate, encumbrance certificate, etc., requires to be verified. These documents need to be verified by legal professionals. If it's the seller developing the home, then you should verify the agreement of development.
Other crucial documents to look out for are the occupancy and completion certificate. The certificate of completion certifies that the property is finalized as per the local rules and regulations and has not violated it. While the certificate of occupancy shows that you can occupy the property as it has observed all the approved occupancy conditions. It's recommended that you should have both the completion certificate and occupancy certificate (in case of constructed home) in hand before you decide to invest.
Check All Approvals
Under the Real Estate Regulatory Authority (RERA) guidelines, all real estate developers must register their properties with RERA and you have to check if the property has complied with the RERA provisions. You should also check whether the developer/seller has attained other approvals from the relevant local authorities and all due taxes have been completed to the municipal department without defaults made.
Conclusion
If you invest in real estate, you should keep the above points in mind; you should continue with caution and check for any red flags that might cost you in the future. Real estate remains the best investment choice in many countries worldwide, especially where land hugely appreciate over a short time.