New applications for dating open up completely new opportunities for you. If you are tired of using Tinder or other mainstream applications, we have a special list of applications for you. With them you can find nice people from the Facebook news feed, from places where you, without knowing that, managed to visit together, and even from what you both hate.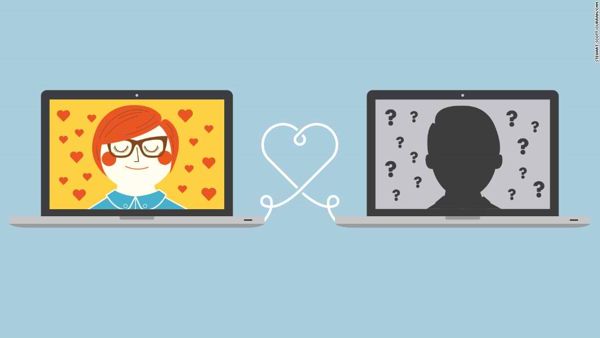 Here are some of the top dating apps you can visit and know more about them.
Hater
The developers have taken the principle of "from love to hate there is one step, and back even less." The idea is that the program looks for potential friends, not relying on what we love, but quite the contrary – on what we cannot stand.
In general, such a basis for relations is no worse than any other: we all sometimes want to share with someone how we hate long traffic lights, melted ice cream or garden gnomes. Technically, the Hater is not much different from other applications: swipe down for hate, swipe top for sympathy. At the moment the program can offer about 2 thousand topics that can be hated. Among them are Donald Trump, marijuana, slow-moving people, buttocks selfie (seriously!) And much more.
Badoo
A classic application for dating and finding new friends. However, the site is very laconic, in the sense that, until you register, the creators will not tell you what awaits you after downloading app.
The principle of work does not differ from the old school dating site: fill out the questionnaire, upload a photo and start looking for a couple. Filters are configured by geolocation and interests. As often happens on these sites, part of the functionality is paid. However, the offer of Badoo is also quite generous: it numbers about 200 million people from 180 countries.
Pure
Roman Sidorenko's project was created especially for sex-dating. Very concise and extremely honest application that does not flirt with users, but says it as it is: "You're attractive, she is insanely attractive, it`s time to know each other better."
Enter your gender, the gender of the desired partner, upload the photo and wait until the system finds suitable options within 50 km of you.
Down
Another application in which the option of relations for one night occurs. However, it does not seek for you mysterious strangers, but includes a search among your friends in Facebook. The logic is simple: why go far, if the one you need can be at a distance of one message. Just mark people you like (it can be friends or friends of friends), and if they answer you in return, the app will tell you. The Daily Picks feature offers three random friends of your friends on a daily basis.
Happn
The creator of the application, the architectural critic Didier Rappaport, has been in the digital industry for more than ten years. He considers Happn his best project. The service uses hypergeolocation technologies. This means that Happn shows you only those people with whom your paths have ever crossed: maybe you go to the same store near the house or traveled to Bali in one plane, maybe you work together or buy a sandwich in the same coffee house. So you do not need to specially appoint dates, it's enough to cross in a place you both already know.
Newpl
The author of this frank application is the Ukrainian sex evangelist Andrei Yaroshenko. The application, according to Andrei, is designed to help users find people with the same sexual fantasies: this is both threesomes, and homosexual relationships, and sex for one night.
An application for courageous and those who are not afraid of experiments. However, on the site Andrew suggests not to forget about health and safety.
Yep
The application, completely abolishing the need for the development of any rudiments of communication skills. This is a great chance to improve your social life. Choosing the preferred type of pastime or looking at who wants to do something close to you, you will find a company in no more than one hour, during which your application will operate.
If you liked the article, visit Prime Dating – a new player on the field of building true romantic relationships.