Staying in compliance with the myriad of local, state, and federal regulations that exist for businesses can be a daunting task. Not only do regulations often differ from state-to-state, they're also numerous and sometimes even confusing to understand. Whether you're a startup just trying to get a good picture of what to expect, or a small business trying to fill in compliance gaps, these seven mistakes are the most common among businesses of all sizes. Keep reading to learn how to keep your business safe and prevent these common mistakes from befalling you.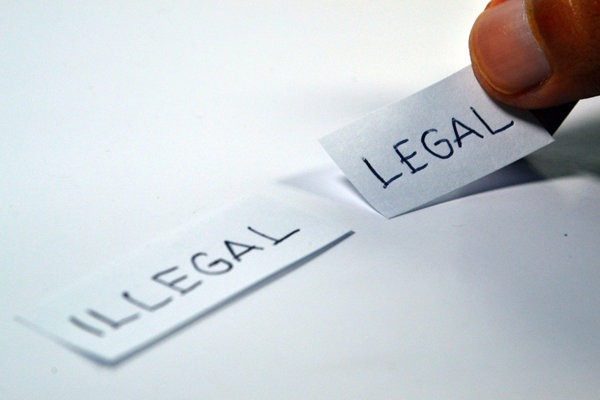 1. Labor Laws
Labor laws differ from state to state, but the federal government sets certain standards that you must follow in order to remain in compliance and avoid penalties. The Federal Labor Standards Act sets forth regulations on everything from work conditions to overtime and payroll and more. For a complete list of the federal labor laws in detail, go here.
Following labor laws is not only crucial to keeping your business out of hot water, but it also has an effect on your business's reputation. A business that continues to violate labor laws and abuse its employees in one way or another is unlikely to attract good candidates, and, in fact, can lose its business when customers take a moral stand against practices.
Some of the biggest names in business have been accused of poor working conditions, and this is simply unacceptable in today's market.
2. Workers' Compensation Laws/Regulations
This rule system exists in all fifty states and offers protection and reimbursement to employees who are injured or otherwise harmed in the line of duty. Lost wages, medical costs, and other expenses associated with the injury are meant to be covered by workers' compensation, but sadly, many businesses either blatantly ignore such regulations or aren't aware of what they entail.
Without such regulation, an employee who is hurt or becomes sick in the line of duty would have to resort to other legal pursuits, such as a lawsuit. A lawsuit neither guarantees compensation nor the proper amount to cover all of the expenses associated with an injury, and is risky by nature for both employer and employee.
Such regulations can be difficult to keep track of while you're trying to manage a business, which is why many businesses are enlisting PEO services to help. If you're on the west coast, try this list of the best PEO companies in California.
3. Data Breaches
The level of liability that exists with storing your customers' personal information is astronomical, and we've seen some pretty big names in business fall victim to data breaches in recent years (remember the Target and Capital One breaches?). It's your ethical responsibility to take all necessary precautions to protect your customers' data, or else face backlash and even penalties for any breaches that may occur.
4. Discrimination
It's hard to believe, but discrimination exists today; even in the workplace. Employers still discriminate against potential candidates based on race, gender, or disability, all of which are illegal and reprehensible. Even with a watchful eye, it can be difficult to know if the managers working under you are hiring or not hiring certain people due to their sex or race.
Discrimination merely creates a less-qualified pool of workers and can lead to some serious legal ramifications if your organization is found-out. If you find a manager isn't hiring because of some misplaced sense of superiority or long-standing discrimination, it's time to find a replacement!
5. Overtime
Overtime is something that small businesses can easily overlook when the workload becomes extensive. Long hours must be compensated with extra pay, and anything over forty hours is, in most cases, considered overtime. In this case, the employer is required to pay the employee one and a half times the employees' normal hourly rate for every hour worked over forty hours per week.
6. Risk Management and Safety
Risk management makes the workplace safer and reduces the risk in all aspects of the business as a whole. This necessary but often costly process is often ignored by small businesses, to their detriment. Safety is nothing to turn away from, and the safer your workplace is, the happier your workers will be. Not to mention, OSHA is very particular about making workplaces as safe as possible, and it's one organization you don't want to have against you!
7. EPA Regulations
The EPA is in place to protect the environment from the abuses that many corporations have perpetrated over the years. Pollution is perhaps the biggest concern, with manufacturing and other industries creating millions of tons of waste product per year, which can end up in rivers and other public waterways. If you're operating in an industry that produces a lot of waste, it's your responsibility to familiarize yourself with EPA regulations and obtain any permits or certifications the organization requires of you.