The outbreak of COVID-19 impacted the world in several dramatic ways. The workforce of various companies is shifting to working from home. The number of unemployed people is skyrocketing. Many owners and C-suite executives had to make some tough decisions about the future of their business because a recession is sure to follow.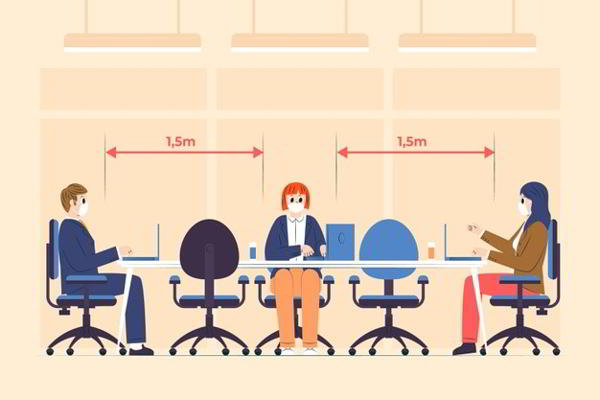 However, amidst this turmoil, some businesses are flourishing. Naturally, you have every reason to think about how to start a business, but you can't forget about the downsides while doing so.
Laying the foundation of a business at any time is nothing short of a gamble. You may have a groundbreaking idea with which you can reshape the industry. You may even have a financial backup and the best of intentions. Nonetheless, the risk factor is always there.
After all, you have to put your neck on the line because you may not get enough customers to walk through the door to make your business successful. So, why should you even bother to consider opening a business now in this tumultuous pandemic-ridden situation? It's precisely what this topic is all about.
What do you think you were born to do? Were you supposed to be an accountant, a project manager, or a marketer? Maybe not! Who started the company that you're currently working for? Your employer probably faced the same questions mentioned above. They asked themselves why they should work for another person or his/her company.
Do you think that it's the right time to find out how to start a business, especially after the outbreak of the coronavirus that changed the livelihood of people entirely? Uber, Square, Slack, Instagram, and WhatsApp are some of the businesses that helped people lead a better life.
All these businesses came into existence during the last recession. This example proves that many innovative companies will surely exploit coronavirus pandemic and emerge victoriously.
Business companies that are struggling to survive in this situation had to get rid of several talented people. These individuals, just like you, are currently re-examining what they want from their life.
Even in stressful times like these, there are more than enough reasons to be optimistic. Many people are now actively attempting to become entrepreneurs and thinking about starting a business. In reality, it's the best possible time to start an IT service providing business or anything else. Here are the pros of doing so.
Time is on your side: Almost everyone is currently working from home and social distancing rules are in place. Naturally, you have more time to develop your business. Instead of lazing about at a brewery or banging your head against the wall in despair, you can spend the time to conduct the behind-the-scenes tasks for your business.
You can spend your time pondering over the best business to start, drafting your business plans, doing competitive research, or creating your website.
Legal immunity: The legal information that includes filing documents with the appropriate authorities can happen at any time. There won't be any penalties for developing a business now.
Testing your business's resilience: Forming a mobile app development company or any other business during a pandemic or potential recession is the true test of whether your firm will succeed or not. Your business has to be lean and you have to conjure creative solutions to flourish.
Low-interest rates: Starting an iPhone app development company requires investment, but there's one headache that you can get rid of. You can gain capital funds for your business and at low-interest rates. As you can imagine, it will be highly advantageous for you. Obtaining a business loan with a small number of interest payments to make can help you grow your revenue.
Don't give excuses
Now, you may have some excuses that you may give right now. If you continue reading, then you'll learn why those excuses aren't worth anything.
Fear of failure: Opening a new business is indeed risky. However, it's also risky to think that you will be working for a company that will take care of you and provides you employment for the next 30 years. There aren't any guarantees in the world of employment and occupation. You have to perform and become better at what you do. Otherwise, your employers won't hesitate to replace you. In that regard, starting a company of your own means that you'll be in control.
Fewer resources needed: Most people believe that they don't have enough money to start a business. They don't even know where to find the capital they need to do so. You shouldn't even think about giving this particular excuse because crowdfunding exists today. You can also raise money through pre-sales ventures or receive money from investors. Or, you can simply rely on Shopify for e-commerce because they can offer cloud-based services at the lowest prices.
Don't know about entrepreneurship: You never exposed yourself to entrepreneurship or you never considered having a company of your own, but you can change that right now if you want to be your own master and secure your future. For that purpose, you need to join other networks or entrepreneurs or add more entrepreneurs to your network. If you meet and learn from these people, you'll also begin to believe that starting your own company is precisely what you should do.
It's stressful: Starting and managing a business can be stressful. It mainly means understanding the market, designing and developing the right products that will address the requirements of the target market, and possessing the skills needed to jumpstart and run the business.
However, working under an employer means living up to the expectations of your boss and seniors. You won't have the freedom of choice if you work under an employer. Such isn't the case when you run your own business.
One last excuse to avoid
The owner of the top mobile app development service providing company also resorted to this excuse in the beginning. Just like you, he loved his job. Just like you, he didn't want to leave it for anything. The corporate world provides you a challenging and exciting environment that you always wanted, just like him.
However, in this pandemic-stricken world, any company can merge with another simply dissolve. You have to prove yourself all over again after ten or more years of hard work. The owner of the app development firm mentioned earlier chose not to be a slave anymore at the right moment and open his own business. You too should do the same, and you now have more than enough reasons to believe that it's wise to start your business right now.
Authors Bio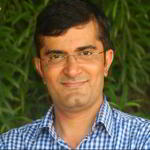 At the center, Moon Technolabs Pvt Ltd – WebRTC app development company is driven by the vision, sharpness and flourished under the leadership quality led by none other than the founder & CEO: Mr. Jayanti Katariya. Managing requirements and serving productive results to entrepreneurs.