Managing a farm with livestock is not easy. The animals breed and multiply. They have to be cared for at all times. Providing them with feed, timely medication, tracking their growth, preparing the breeding plan, and ensuring that only the best ones are used to procreate a new generation of animals, etc. are some of the tasks a livestock farmer has to take care of.
Now, storing all this information in the human mind is not advisable. Of course, a farmer will have to know and remember the basic details, but that doesn't mean the person should be able to recollect everything at a moment's notice.
Writing things down or storing them as simple documents on the computer is time-consuming and requires a lot of effort. The advancement in technology has brought forth an alternative solution to the farmers. Known as livestock management software, cattle farming software, or farm management software, this software solution can store all the data and information and also provide predictive analysis of the data.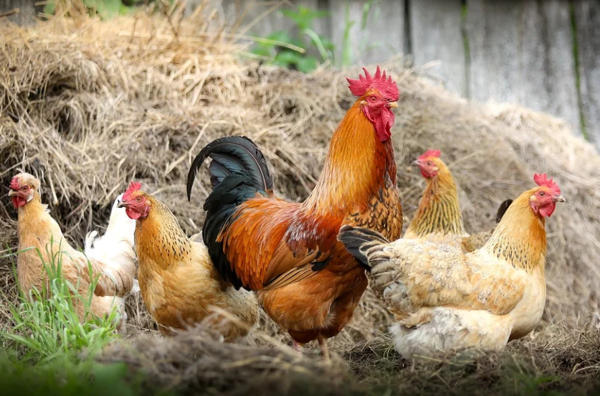 There are many livestock management software solutions that offer a variety of features. While some are limited to handling data and information about livestock, others have features that help with crop management, providing alerts with the latest information in the industry, sharing cattle trading prices, and giving updates about live auctions of animals.
It's time for farmers to move over from the traditional methods and start using the management software to see how effectively they can make changes to their farm and farming procedures. Implementing new farming procedures, optimizing the resources used in production, monitoring and controlling crops and animals, backing up all the information to the cloud, etc. are some of the things a farmer can do using the software.
As more and more farmers are showing interest and adapting the new farming software to keep up with the latest trend and remain a competitor in the market, we decided to talk about some of the most important features of the software. Many software solutions can be customized and tailor-made to suit the specifications and requirements of the farm. Though small farms can continue using the standard software solutions, the medium and large farms can opt for a customized version to stay updated about everything that takes place on the farm.
Livestock management is not limited to cattle alone. Poultry, goats, pigs, horses, rabbits, etc. too come under livestock and can be tracked and monitored similar to cattle.
Auction Updates

Farmers can get information related to Newline Asp Live Auctions on their apps. Though there are separate software solutions that deal exclusively with livestock auction and its related information, getting farming software that provides the auction details as a part of the features is beneficial. This makes it easy for farmers to have all the data in one place and access it through a single application or software.

Feed Management

Managing the feeding plan is a complex task. The dietary requirements of animals are different and require special attention from the farmers or feed managers. By tracking the amount of food an animal consumes, farmers can assess its general health and growth status. This will also enable in calculating the cost of feed per animal for the specified time duration. In the case of natural calamities, it will be easy for the farmers to stock the required quantity of feed in advance.

Pasture and Location Management

The movement of animals from one location to another while grazing can be tracked using this feature. Farmers can ensure that the animals do not venture into other's property or get into danger. Based on the type of pasture and the feed available in that region, the farmers can assess how the feed will impact the animals' health.

Elaborate Records of Livestock

A detailed record of each animal such as the breed, date of birth, gender, the weight at birth and at different stages of growth, a photo of the animal, and its unique code among other things can be saved as individual files. This information will be of great use when finalizing the breeding program because farmers use only those animals with good health and strong genes to breed a new generation of livestock.

Tracking Due Dates and Events

Keeping track of the calving period, pasture breeding and other important dates and events is now easy with livestock management software. Farmers can create custom events they need to be reminded about.
Some livestock management software solutions are available for free and can be downloaded and installed on PCs and laptops. The same software can also be used as smartphone and tablet applications that can be used anywhere, at any time. Farmers can get regular updates about farming and livestock right in their mobile phones.