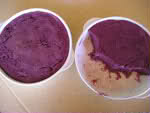 Yam (Discolorea alata L.) commonly known as ubi is a main ingredient to the processed ubi powder. With about 300-600 species, this promising rootcrop grows abundantly in Central Visayas, Northern Mindanao, CARAGA, CAR and some parts in Luzon. This rootcrop is traditionally planted in March to June and harvested from December to February.
The varieties with purple to deep purple color are the commercially grown varieties in the Philippines. Other varieties which have flesh that are only very lightly tinged with purple pigment are also grown. The in-demand varieties are the Kinampay in Bohol, Ozamis variety in Mindanao, the Tagalog variety in Southern Luzon and Sampero variety in Benguet.
The ubi tuber is rich in starch. It also contains substantial amounts of calcium, phosphorous and potassium. Nutrient content of the tuber varies with the variety and the cooking procedure.
The demand for ubi is influenced by its quality and is determined largely by the different food processing companies that use ubi as raw material for their products. Kinampay with "pandan" like aroma, and Tagalog variety with intense purple color are very popular and are preferably considered by the processor.
Ubi tuber can be processed into flour or powder, flakes, chips, puree and jam. The puree is used as food flavoring or coloring for ice cream, for bakery products such as cakes, pies, donuts, hopia and also in pastries and candied products. Ubi is also added ingredient in Filipino kakanin like "sagobe" or "guinataan".
Demand for ubi powder
The demand for ubi powder can be attributed to its natural, highly appealing color due to anthocyanin pigment. It is more stable and more convenient to use in food preparations requiring fresh ubi especially for those who neither have the time nor the skill to prepare it from the fresh one.
Most overseas Filipino workers (OFW) come for a visit to University of the Philippines Los Baños (UPLB) to take ubi as pasalubong when they go back to their different destinations. Even Filipino Chef Ryan Jaranilla who cooked for the players in the Olympic Games in China did not miss to take this ubi powder on his return home to California. The increased awareness of Filipinos in different parts of the world of the availability of high quality ubi powder will boost exportation and will surely make a niche in the international market.
With the promising export demand and potential use of ubi powder in many food preparations, the Bureau of Agricultural Research (BAR), under its National Technology Commercialization Program (NTCP), supported the project entitled "Technology Commercialization and Packaging Development of Ubi powder". The project aims to package the technology for commercialization to meet new local and international requirements on packaging and labeling. It also aims to promote the technology to generate business opportunity.
Preparing ubi powder
Production of ubi powder is simple and requires few equipment such as pressure cooker, grater, forced convection dryer and pulverizer to start the operation of a small scale processing plant.
The Tagalog variety with a deep purple color is more suitable raw material for the production of ubi powder and strong ubi aroma when cooked. The tubers should be thoroughly cleaned and embedded dirt in the spaces between the tubers should be removed. The big tubers should be sliced into 7 to 10 cm long pieces and peels should be left intact. The tubers will be steamed until cooked and then allowed to cool. The tubers will then be manually peeled and diseased and remaining small roots should be removed. The peeled ubi will be passed through the feather mill in drying trays and loaded in the dryer. The ubi chips are then dried at 70oC for 12-14 hours and then allowed to cool at ambient condition and packed in polyethylene plastic bags and sealed tightly. The chips are stored in this condition until ready for powdering.
For powdering of ubi, the dried chips will be passed through the pulverizer with 60 mesh screen. The powdered ubi will be cooled at room temperature and packed in aluminum or laminated polyethylene pouches. Ubi powder lasts for more than a year when stored in a cool, dry and dark place.
Ubi powder can now be used in preparing sweetened ubi or "halaya". It can also be added to glutinous rice to prepare "palitaw", "puto" or "guinataan" and in cake preparations.
To improve product quality for competitiveness in the domestic and international market, quality control monitoring system for ubi processing such as standard sanitation operating procedure (SSOP), good manufacturing practice (GMP) and hazard analysis critical control points (HACCP) were established. The quality standards will be in line with the international quality regulations which will increase the confidence of local consumers and improve the products' prospects for import.
The ubi powder technology is considered a profitable business venture. The technology can generate 58.13% net income after deducting the operating cost of the production. Return on investments (ROI) of 143% can be realized in this operation.
———-
For more information, please Ms. Teodora M. de Villa, Food Science Cluster, College of Agriculture, UPLB, College, Laguna at tel nos. (049) 536-2312; 536-3472 or email at dorydevilla@yahoo.com .
Source: Ma. Eloisa E. Hernandez and Tedoro M. de Villa, Bar Digest, October-December 2008, Volume 10 Issue No. 4
Photos by Miko Jazmine J. Mojica and Rita T. dela Cruz
Do you like this business idea? then please consider subscribing to our PINOY BISNES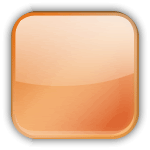 RSS feed. You can also subscribe by email and have new articles sent directly to your inbox. (Once you entered your e-mail address, you need to login to your e-mail account and click the link to confirm your subscription).