We all know SEO as a practice to increase search engine ranking and get more traffic. Your website traffic also depends on strategies used by the SEO expert. If he isn't creative and expert, he may not be able to meet your expectations. There are some tactics used and shared by leading digital marketers that can help you achieve better results. Here I have shared seven SEO tips that will help you generate more website traffic and leads.
Have Your Site Audit
Before you do any more SEO, hire an expert to perform an audit of your website. It's an analysis of the site that looks for all types of issues that might be blocking the site's way to success. This audit will also tell what important issues your current SEO analyst has ignored and if he has been doing his work correctly.
'Summon' is a London based digital marketing agency that has been offering its services for over a decade. You can contact this leading SEO provider for a free thorough audit of your website. Having identified and resolved all problems, you can then focus on new strategies.
Focus on User instead of Search Engines
Many SEO and bloggers forget one important thing. They focus on pleasing search engines instead of the user. You create content for the visitors and search engines show your result when they believe you provide the best quality content.
Create Landing Pages with At Least 1500 Words
You should create as many new landing pages on your website as possible. Each page targets a specific set of keywords that will bring new visitors. Make sure each page contains quality content of at least 1,500 words. Google prefers lengthy and in-depth content.
Mobile & User Friendly Experience
Over 60% of web traffic is generated from mobile devices. Google also uses the mobile view of your website to decide its ranking. Make sure you provide the best of user experience for both mobile and desktop devices. A user that had a good experience is more likely to return.
Create and Distribute Infographics
Instead of spending on ads, you should focus on creating useful infographics. Use your brand name or logo on the infographics. Contact all relevant bloggers and ask them to use your infographics on their website. If possible, get them to give you a link too. If that infographic is useful, bloggers will be more than happy to publish it. Your website gets backlinks that direct traffic and your brand gets more exposure.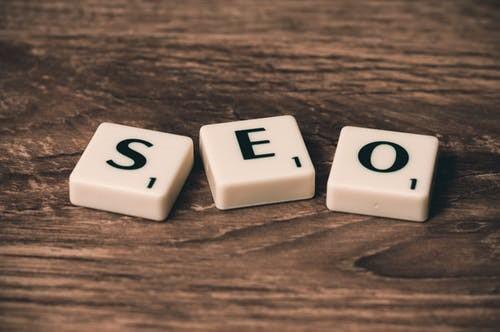 Use Internal Linking Strategies
Internal links are often underestimated. You can share the traffic of your landing page with other pages of the website. Make a structure of internal links that transfer traffic to every old and new page. Try not to use more than 5 internal links in one article of 1,000 words.
Update Old Content
Does your old published content bring traffic? If no, update it. If yes, still update it. Google prefers the latest content, and its algorithm checks the number and magnitude of updates. Updated content has more chances of ranking and you will get to change outdated stats and facts to the latest ones that will actually provide value to your visitors.