There are certain travel tips to know when taking a business trip. If you would like to learn more about these tips, then click here.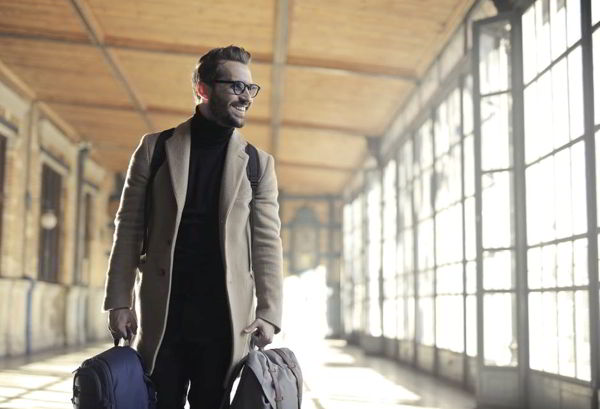 Do you find yourself suddenly having to take a business trip? Are you wondering how to make a quick trip most efficient when you're low on time?
If you're not accustomed to this type of travel, it can be difficult to prepare for, especially if you're new to the workforce in general.
Keep reading for the 7 most important travel tips to know when taking a business trip!
1. Plan Ahead
Any frequent traveler knows that planning the trip is half the battle, so it's important to make sure you're prepared. Start by mapping out the route to the hotel from the airport and check on the dates for your car rental.
Remember to charge your electronics before you fly and think about bringing an extra alarm so you don't accidentally miss your flight home.
2. Pack the Essentials
Another aspect of preparing for your trip is packing your bag, and this is especially important for a business trip where you'll need a combination of outfits.
You'll need appropriate business clothing for your trip, including suits. Pack your dress shirts in a garment bag and keep the plastic from dry cleaning to prevent wrinkles.
You'll also want to pack a few extra things like earplugs and headphones so you can sleep on flights or anywhere you go.
3. Book Business or Economy Plus
If your company is paying for your flight, you likely don't need to only search for coach.
Especially if you're traveling during a busy season, the price can occasionally drop for business and economy class seats. These seats usually come with a bit more room and allow you to get on the flight earlier.
4. Sign Up for Frequent Flier Programs
Even if you don't consider yourself a frequent flyer, you should still sign up for a program. It's always at no cost, and you can only gain miles as you travel, which you can use for future flights. 
5. Use Only Carry On Bags
Large luggage can be a huge hassle in a foreign city and can get lost. Especially if you're traveling for business, that would be detrimental to your trip. Packing light will allow you to still have all the essentials without carrying a huge pack. 
6. Pay for Airport Lounge Membership
Paying for airport lounge membership means you get a private lounge in the airport with lots of food and quiet space. This is a lifesaver if you need to do business at the airport. 
7. Have Fun
Even if you aren't heading to a fun beach town or a huge city, you can still explore the town where you're doing business. Check sites like TripAdvisor for local hot spots.
Plus, if you are heading to a major destination, you could make an extended trip out of it. Research ports from your city, like cruises since cruises are for people who love traveling!
Make the Most Out of Your Next Business Trip
Preparing ahead of time will alleviate most of the headaches involved in taking a business trip. So follow the tips above while making your next travel plans to get the most out of it!
Share this with coworkers and other friends who frequently travel for business to share hacks and ideas.