Business travel is usually a mundane experience, especially if you do it often. If you travel to Jersey City, NJ often, it can seem like you've got your routine covered. However, as business travel is so important, it is equally important to make sure your trip goes smoothly. Here are a few tips that can help.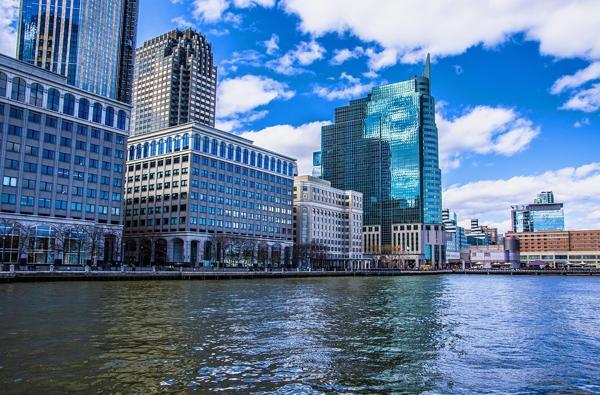 Pack Extra Chargers and Adapters
You want all of your technology to be fully charged as often as possible when traveling on a business trip. As a result, it's important to not only ensure that your smartphone, tablet and laptop are fully charged before you travel, but you will also want to pack extra chargers and adapters in case something goes amiss, such as you lose or break one. If you haven't taken a look at your charger situation in a while, recent advances in the technology have produced gallium nitride (GaN) chargers, which are relatively tiny and still produce a lot of power; they're often able to charge a laptop or fast-charge a phone at a fraction of the size of a normal power brick.
Carry Enough Business Cards
When you go on a business trip, you will be meeting with colleagues. You might even end up making a few new business connections along the way. To that end, it's very important to pack enough business cards that you can hand to these people. You never know when you might want to give someone your business card, so carrying more than enough of them is essential.
Stick to Carry On Bags
When you are rushing around the airport, it's a burden to be bogged down by heavy, clunky luggage. You can make your business travel far easier by simply sticking to bags you can carry onto the plane and store in the overhead compartment or underneath the seat in front of you. Packing lightly and using carry-ons can also make your life easier, in general.
Join Loyalty Programs
Joining loyalty programs is a common tip that can benefit you whenever you have to go on a business trip. This allows you to take advantage of a number of perks at your hotel. Some Jersey City hotels with good loyalty programs include the Hyatt House Jersey City hotel, with its Hyatt Has It program, and the Westin Jersey City, with its Marriott Bonvoy program.
Keep Backups of Important Documents
Use the LastPass app and store images of all your most important documents in it. That way, you will have all of your most important documents stored safely on your smartphone just in case something happens to your paper documents.
Stay Productive During Downtime
Naturally, you are going to have some downtime while on your business trip. Instead of playing a game on your phone or browsing Facebook, however, you can make your trip better by staying productive even during downtime. If you have a delay in your flight on your way to your destination, staying productive can help you to remain sharp and even better prepared for business meetings and presentations.
Use Programs That Speed Up Your Travel
Before you even head to the airport, you should check into your flights and print out your boarding pass. It's also wise to apply for TSA Pre-Check, which can help you to shave off several precious minutes when checking in for your flight.
These are important tips that can make your business travels even better. Hopefully, you learned at least one new thing that will make your next trip a huge success.