Business travel may seem like something exciting and enjoyable to those who don't have to do it too often. After all, you're visiting different places, experiencing different cultures and getting to see all the landmarks of the cities and countries you're traveling to.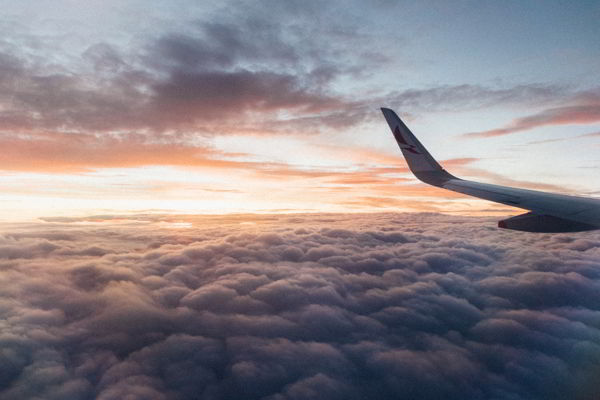 However, business travel can also present its challenges, often being more stressful than a pleasurable experience. You have to go to unfamiliar places and do your job in circumstances you sometimes can't even predict. You might spend more of your time on the road than actually doing business. Plus, let's not forget that your routine gets disrupted, as well. Fortunately, there are ways to keep things from getting out of hand with BetterHelp. Take a look at these smart tips on how to contain the stress of business travel:
Pack lightly and wisely
Unless you're going on a last-minute trip, chances are you'll have enough time to prepare well for your business travels, and packing properly will help you maintain some control over the entire trip. Start by making a packing checklist in advance, which will help you pack quickly even in a hurry, or even have a go-bag prepared at all times, which holds all your essentials and several basic items of clothing. Make sure you have a spare combination of clothes for any meeting you have scheduled, but still try packing as lightly as possible.
If your business trip is short, try to pack your things in a carry-on bag, to avoid waiting hours for your luggage at the airport, and save some precious time. In addition, when traveling to a country with unpredictable climate, such as the UK or New Zealand, check what the weather will be like on the days you're there, so that you can pack accordingly.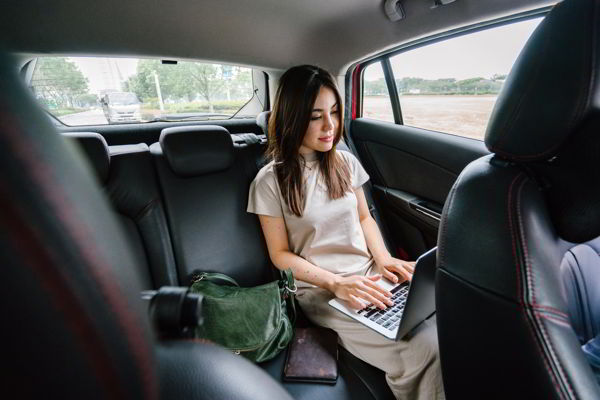 Make bookings in advance
Another thing that can keep stress at bay when you're traveling on business is making arrangements before you leave. If going to big cities like Tokyo or New York, you will most likely be able to make most of your arrangements online or by phone. Take a look at the map of your destination and try getting a plane ticket to the airport closest to the business venue you're visiting.
Similarly, you should book your accommodation close to it as well, so that you don't have to waste hours in traffic. And if you're planning a business lunch or a dinner, don't forget to make reservations at the restaurants of your choice, since you could otherwise find yourself in a very awkward situation.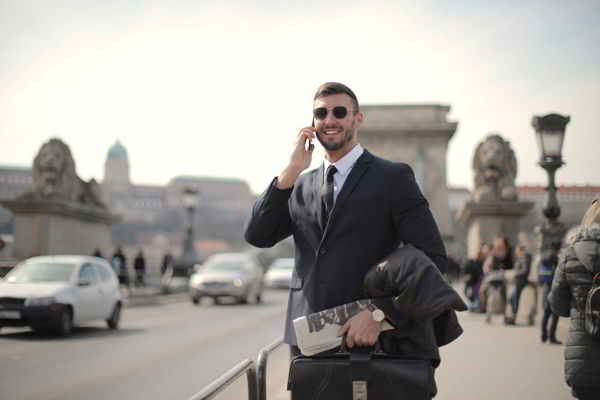 Make time for indulgence
Just because you're traveling for business doesn't mean that you can't plan some leisure time as well. In fact, making time in your schedule for a couple of relaxing and unwinding travel activities, such as exploring your destination, visiting famous landmarks and even enjoying some special events, can go a long way towards reducing your stress levels and turning your business trip into a more pleasurable travel experience. For example, if your business endeavors take you Down Under, you can easily find Australia's luxury travel guide online that will take you through opulent destinations, luxurious accommodations, convenient car rentals and incredible events, all of which can make your Aussie business trip a more relaxing and indulgent experience.
Cover the business aspect
When you've packed and made all the travel arrangements, take some time and focus on the business aspect of your trip. This will include things like preparing the files you'll need or creating a powerful presentation and practicing the way you'll give it to your potential business partners. If you're planning to do some work on the way to your destination, make sure all your electronic devices are fully charged, but don't forget to bring the chargers with you, including a portable one, in case of an emergency.
It would also be a good idea to have a timetable with the exact time and place of all your meetings, so that you can take a flight which will have you there on time. Being late can make you appear irresponsible and only add to your stress.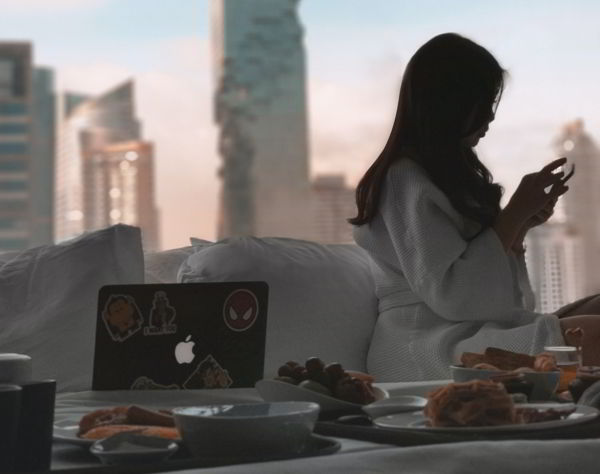 Check for internet availability
Don't forget to check with your hotel and the venue of your conference to find out if they have Wi-Fi available for their guests, and whether it's free of charge or not. In some cases, it might even be better to bring your own portable Wi-Fi or mobile hotspot, to ensure you will be able to finish all of your projects and assignments during the trip. Being clear on the goals of your business trip, and making sure you have every resource necessary to reach those goals in the most efficient manner, is a great way to ensure a productive and successful business trip.
When you put some time and thought into organizing your trip and making adequate plans for it, you can make it far less stressful. So, take the good advice from this article and your next business trip can actually be a pleasant one, without the unnecessary stress.
About the author: Mike Johnston is an avid freelance writer and blogger. He is a regular contributor to the Smooth Decorator blog. Mike's specialty is interior design, but he also loves writing about travel, tourism, business, and entrepreneurship. Mike's goal is to create interesting and compelling content and then share it throughout the online community.