50% of all small businesses fail within the first five years of being in business. The majority of times these businesses often fail because of bad planning and research. In the past couple of years there have been countless rent a photobooth type businesses starting up mainly because it is very easy to buy some photography equipment and setup a booth. However, as it turns out it is not so easy to get people to hand over some cash for this service unless you have a proven track record. Below we look at a few good reasons why it's a bad idea to get into this industry.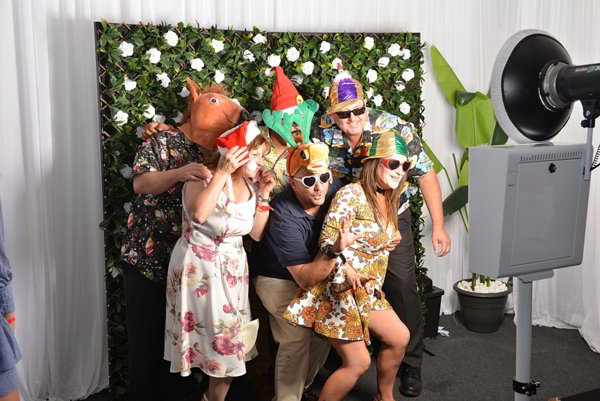 Very limited work
Do you aspire to run a photobooth rental service full time? Well you shouldn't quit your day job. Any experienced photobooth business owner till tell you that 90% of the events their booths are rented out to are on a Saturday night. So, keeping that in mind even if you rent your booth at an astronomical $1000 every Saturday night for this year you're still just making $52,000 in revenue, then you need to deduct costs from this figure, a few bills and repair expenses which means that you're not left with much.
The Startup cost
The average person can expect to pay around $10,000 to start this business. This cost will include a DSLR camera, printer ribbon/paper, touch screen LCDs, dye sub printer, and a computer that will run the application. That said you're going to have to wait quite some time to get any return on your investment, and that is if your rates are very competitive. It is not going to be before 20 jobs that you can pay up for your startup costs.
Maintenance costs
Almost all businesses regardless of size have maintenance costs so, this is not limited just to the photo booth service business. However, the costs here matter because they chew into your rather small profits. For instance, if you are using the popular DNP RX-1 dye sub printer, expect to pay around $200 to $300 per kit that includes ink and paper. You should also factor in the need for a business license in the city that you plan on working, as well as insurance.
It takes time for word to go around
Many people think that their photography business will grow organically via some good word of mouth. This is of course if you manage to land a few gigs in the beginning and end up providing a very memorable service which gets the word of mouth ball rolling. That said word of mouth leads can take years to fully develop or yield notable results. So, if your marketing plan solely relies on word of mouth then you'll need to wait a while to start making real money.
Setting up at trade shows and weddings
You probably thought that most wedding and trade shows will rent a booth which allows you to make some good money. You may also think that you can get many leads here. The fact is that this is yes and no. You should be able to get leads when at a popular wedding show or trade show but the cost to get into one of these is high. Usually a decent sized booth located in a rather good spot can cost around $2000. You will also need to spend on literature, business cards and signage. Yes you can always allow people to test out your booth but people hate waiting in line so many may just walk away.
Groupon offers nothing
There are many photo booth hire services that use Groupon or even daily deals. It may seem like a great idea from the outside as you look in but in reality you should be prepared to work for nothing. It gives you decent exposure but you end up making a lot less than you should. So, if you managed to sell 52 deals at the rate of $500 after parting with 60% Groupons then you're hardly making $200 per gig.
You are limited by just 40 Saturdays
The photo booth service is a Saturday night type gig. Once you remove the slow season and the Saturdays from the calendar you have nothing left except for 40 Saturdays a year. Yes there is a chance you will book a Friday or Monday gig but the chances of that happening are slim. So there is no chance of you going into this full time to earn a decent living.
Manrk is a local Entrepreneur and the owner of his own rent a booth photobooth service. His years of experience enables him to help many budding entrepreneurs in Australia and beyond.