What is a 0% interest loan?
A 0% interest loan is where you only have to pay back the principal amount without interest. Instead of interest, the lender charges a fee on credit. In the United Kingdom (UK), these loans have been prevalent due to new companies offering alternatives to traditional loans. Creditsprings is a 0% interest loan specialist based in London. Instead of charging interest on money borrowed, you pay a monthly membership fee, you can borrow up to 500 pounds twice a year with 0% interest. In 0% interest loans, the lender earns a profit not by charging interest, instead, it's a fee. This fee can be a fixed fee per loan or be a membership-based fee.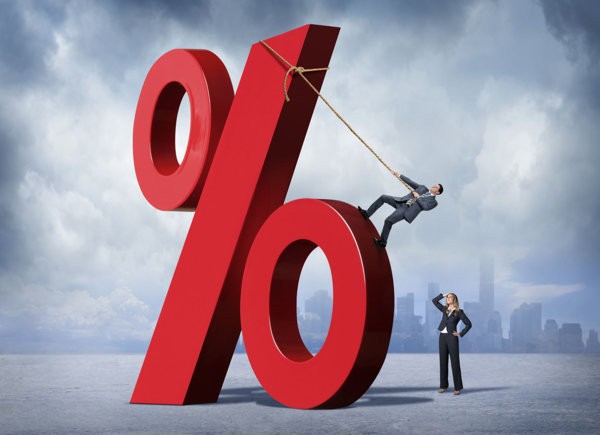 0% interest loans may be very tempting for the consumer. However, it's important to remember they aren't free of cost. So here are five things you need to consider before taking an o% interest loan.
Compare it with a short term personal loan
Since it's been established that 0% interest loans are not free, it's essential to know the real cost of the loan. The price of such a loan is a fee which has to be paid to the lender, which is generally cheaper than a traditional personal loan. However, if you have a credit score above 660 banks in the u.k can offer you personal loans with low apr. this can make the loan cheaper than the 0% interest loan. If you are someone who has bad credit and still wants a 0% interest loan, you can also check your local credit unions .credit unions in the u.k offer cheaper credit than traditional financial institutions and payday lenders.
0 % Interest Loans Don't Have an Interest Rate But Still Have an APR
APR stands for Annual Percentage Rate. In simple terms, APR is the yearly interest the bank charges on its loans, credit cards and mortgages. The APR of a loan is different from an interest rate, as interest is collected every month and it is usually compound interest. However, APR has only collected annually on the loan and works on the principals of simple interest. This confuses people as 0% interest loans have a tenure of lesser than a year. The APR is still levied in these loans, e.g., you borrow 500 pounds and want to repay it within a month, the APR still might be high, but will always be cheaper than the APR on a 2-year loan.
Make Sure that the Repayments are Affordable
Failure to make payments can lead to hefty fines. 0% interest loans have no interest on the amount borrowed. If you fail to repay the amount on time penalties can get multiplied if you keep failing to pay. This makes the loan very expensive in the end as penalties can almost be the same amount as loan. Hence, it's advisable to make sure your repayments are affordable.
0% Interest loans and overspending the UK
Most borrowers in the UK use 0 % interest loans through their credit cards. This is done to encourage consumers to buy more goods. These loans are prevalent in car dealerships and electronics stores around the UK. Similarly, before taking a 0% interest loan, you have to analyze if the purchase is essential enough for you to pay a fee, it is necessary to understand that once you have borrowed the money, you have to repay it within a strict deadline and can't miss payments. If you do, it leads to hefty fines initially and if the 0% interest period passes. Then lenders have been known to apply even backdated interest on the loan.
These loans are only short term options
0% interest loans can be beneficial for unexpected or urgent payments. In these situations where accessing funds is the main priority. Its common knowledge 0% interest loans are often used to pay medical bills, tuition payments etc. in the u.k.However, if you use these loans as a means to pay off the debts you already owe, then you can find yourself in the debt cycle. This will be cyclical and can see your credit score take a negative drop. Although your credit score is not considered while securing a 0% interest loan, it, however, will get affected if you miss payments or take longer than the agreed tenure to pay back the loan.
Conclusion
As you can understand through the information above, 0% interest loans are neither free nor straightforward. These five things are very crucial to consider before taking a 0 % interest loan. All these details can prove to be very overwhelming, that's where Creditspring can step in.
Creditspring in a London based short term loan specialist. It is distinct from other lenders as Creditspring only charges a membership fee rather than specific fees on each loan. The membership fee can be paid monthly and allows you to borrow 500 pounds twice a year. The loan tenure can be selected up to a year; it takes up to 2 weeks to withdraw the cash. Creditspring also offer loans to customers who have a low credit score. Credit scores below 400 can be considered score a low credit score. To apply for Creditspring 0% interest loan, you only need to provide your name, address and an active bank account. The whole process can be done online. Membership can cost between 6 to 9 pounds a month.
Creditspring is an FCA authorized company. The problem with 0% interest loans arises with the fact that most borrowers are not in good financial shape in the u.k. This makes high default rates a genuine possibility, hence such fees are only natural in the industry. The FCA has imposed stricter regulations on the short term finance industry. It's essential to choose a lender who is regulated by the FCA and follows ethical lending practices. This allows you to be safe from predatory lenders.