Diversifying your portfolio may involve some investments in gold, real estate, small cap stocks, and more. With the diversification, you can better protect your wealth and reduce your risk at the same time. You may be interested in a retirement account with gold in it. Fortunately, one of the best methods to start investing in gold is to open an IRA account.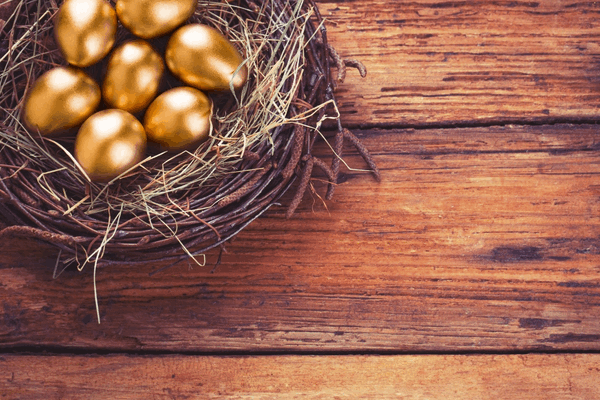 Many institutions are offering gold investments, so it's important to research first before investing in them. You can compare gold ira companies with the help of some websites and ensure that they can help you in the long run. Retirement is a serious business, and diversification means that some of your funds may go into gold and other assets. When you choose a company, you need them to be expert custodians and brokers that will help you get a good amount on the day of your retirement.
Weigh both risks and benefits before you dive into another investment. You can speak with financial advisors to ensure that you're reaching your goals and you are on track with your life.
How Does a Gold IRA Work?
Adding physical bullions and coins to your retirement account needs opening of a self-directed IRA account. These are the accounts that will allow you to purchase tangible assets like businesses, real estate, and precious metals. Legally, these are the IRA accounts where a custodian is usually in place.
Custodians can either come from private firms, brokerage, or banks that are compliant with the codes and standards of the IRS. These experts will handle the transactions if you want to buy gold, keep a record of everything that has happened in the account, handle disbursements, and report everything to the IRS.
You can fund the gold IRA by transferring funds or rollovers from your existing 457b, 403b, or 401k accounts. Some individuals may choose to contribute directly, which can have limitations of up to $7,000 per year depending on your current age.
Once the funds are in the SDIRA, you're free to choose the bullions and coins you would love to buy. Direct your custodian if you want to make purchases. If you still don't have a storage facility for your bullion, you may want to get recommendations from trusted custodians about the ones available in your area.
At any given point in time, you're technically allowed to withdraw money from your IRA account. However, if you do so before you're aged 59.5, you can have a 10% penalty from the withdrawals. Read this site here to avoid withdrawal penalties.
Companies that you Should Contact
Some have been in operation since 2017, and they may specialize in other types of precious metals like silver, platinum, and palladium. The best ones have an A+ rating with the BBB, and customer reviews about them on sites like Trustpilot should be more than 4.9 or even 5.
Many companies take a more educational approach to most of their services. They offer informative articles, helpful blogs, and explainer videos. Their learning centers help many investors make a wiser approach to their finances.
If you're calling some companies, go with those were the representatives are beneficial in explaining how to open an account, transparent with the fees, how you can acquire the bars, where you can store the precious metals, and more. Some will offer you help during the life of your accounts with them, and you can manage your account online to see whether there are significant changes in your portfolio.
Impressive companies and offerings are some of the keys to success when you decide to invest in gold. The average fees may be higher in the first year, but the annual costs can become more competitive as the years go by. In essence, you'll pay less after the first year, and you will find that the staff is experienced and knowledgeable in managing your accounts.
Other Things to Know about Gold IRAs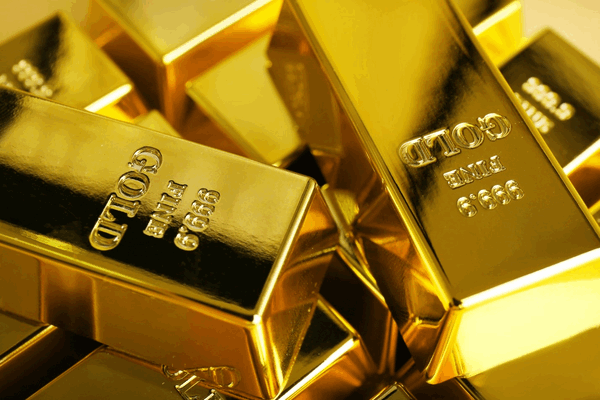 The previous years have been rocky when it comes to planning for retirement and investing. The financial crisis and its aftermath, especially with the COVID-19 pandemic, have profoundly impacted the economy. The alternatives of traditional IRAs are gaining traction as many investors are seeking a more secure and stable vehicle when they retire. Read more about the prices here: https://www.bls.gov/opub/btn/volume-2/gold-prices-during-and-after-the-great-recession.htm.
This stability is often found in gold, even if the returns are not much higher. These things won't happen in the traditional IRAs, where products are often restricted, and it's usually not possible to add tangible assets into them. However, a self-directed IRA that focuses on precious metals and their physical forms is appealing to individuals who will receive a shiny and valuable gold bar when they retire.
When Edmund Moy spearheaded the Congress to pass the legislation in 1997, it enabled gold to become securities, and they can apply to your IRA account. Moy was the chief strategist of a company called Fortress Gold. His previous work let him oversee the most significant silver and gold coins production as the Mint Director of the United States.
Since Congress has passed the laws, financial institutions were at an advantage. They have started to offer bullions and coins as part of their services and the IRA portfolio. Products like this did not immediately become popular, and it took years before they entered the mainstream markets. However, gold has enjoyed newfound popularity these days, primarily because of the pandemic and market volatility. If you want to invest in it, make sure that you're going to choose the most trustworthy companies out there.