DEPARTMENT OF SOCIAL WELFARE AND DEVELOPMENT
DSWD – Self-employment Assistance – Kaunlaran (SEA-K) Program

Program Description: SEA-K Program is a capability building program of the DSWD and local government units which aims to enhance the socio-economic skills of poor families through the organization of community-based associations for entrepreneurial development.
Program Objectives: To enhance the socio-economic skills of poor families through the organization of community-based associations for entrepreneurial development
Program Components:
* Social Preparation – members are given group session modules on self-enhancement, volunteerism, leadership, etc. to build capabilities and confidence towards self-reliance.
* Formation of Groups and Association – involves the organization of 5 to 6 groups with five members per group to form a SEA Kaunlaran Association (SKA). This should have a total of 25-30 members.
* Capital Assistance – each SKA can avail of capital seed fund amounting to a maximum of P150 Thousand (P5,000 per member), which can jumpstart or sustain micro-enterprises. This is non-collateral and non-interest.
* Savings Mobilization – encourages members to save to enable them to extend financial assistance to their members and selected community members.
* Technical Assistance – the DSWD and its partner-agencies provide technical assistance to enrich the organizational and entrepreneurial knowledge and skills of individuals to effectively manage their micro-enterprise and their respective associations.
* Access to Other Social Services – enables members to access other social services, where SKAs and its members are trained on how they can access other services based on the needs through coordination and linkages with non-government organizations, people's organizations, business groups and civil society.
Eligible Borrowers:
SEA-K is available to disadvantaged individuals who possess the following qualities (only 1 member of the family can be a SEA-K member at any one time):
* Must be 16 years old (with adult supervision) and above
* With monthly income of not more than P7,432.00 for a family of 6 members
* Without access to any formal lending institution
* Must be physically and mentally capable of implementing the micro-enterprise project being proposed
* Must be a resident of present community for the last 6 months, and who intends to stay in his/her community for the next 2 years
* With positive work attitude
* Must have good relations with his/her family and community
* With a good reputation in his/her community
* Must be concerned for the welfare of his/her family and community
Purpose of Loan / Capital Assistance:
Micro-enterprise project
Basic shelter and home improvement
Terms and Requirements:
Loan Amount: Minimum of P5,000 and Maximum of P25,000 per individual member depending on the project being proposed
Interest Rate: Non-interest loan
Maturity / Repayment: Within 1-2 year period
Collateral: Non-collateral loan
Program Partners /Conduit: City or Municipal Social Welfare Development Office in the different local government units nationwide
Contact Details:
Mr. Restituto B. Macuto
OIC-Livelihood Office
4F, DSWD, Batasan Pambansa Complex Constitution Hills, Quezon City
Phone (632) 951.7437
Fax: (632) 951.2806
e-mail: livelihood@dswd.gov.ph
Source: BMSMED
Disclaimer: Pinoybisnes.com is not connected in any way with the listed financing programs being offered here. For more information and advice, please call directly the institution involved.
Do you like this business financing program? content"> then please consider subscribing to our PINOY BISNES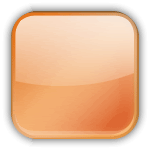 RSS feed. You can also subscribe by email and have new articles sent directly to your inbox. (Once you entered your e-mail address, you need to login to your e-mail account and click the link to confirm your subscription).