Starting a beef tapa business is a good business venture to start especially for work at home moms. You can easily make beef tapa at home and sell it to your neighbors and friends thus making an extra income for the family. You can also cook it as TAPSILOG, lunch pack, sandwiches and sell it to offices, students, call center agents and regular tapsilog lovers. The potential to make a good profit from beef tapa business is, therefore, great.
Generally, tapa is made by drying or curing venison (deer meat) although other meats like pork, chicken and fish can also be used. Tapa is best when it is fried or grilled served with fried rice, fried egg and atchara (pickled papaya strips)- a meal called TAPSILOG.
Tapsilog is the term used when tapa, egg, fried rice (sinangag) are combined in one meal which is served primarily during breakfast.
In preparing tapa nowadays, meat is not dried anymore but fibers and other organic matters are added in the extenders to make the meat juicier. Serving portions will be more or less 16 servings per kilogram of meat. If tapsilog is sold at Php30.00 – Php40.00 per kilogram the gross sale is Php480.00. Net Profit is Php240.00 considering that 50% of the sales is allocated for the rice, egg, atchara and other ingredients for cooking.
Let's process tapa for our "TAPSILOG"
YOU WILL BE NEEDING
Meat material:
-Beef lean, pigue, cut into strips 1000 gms.
Ingredients:
– Curing mix:
– Salt, refined 1T (12.00 gms)
– Curing salt 1/2t (2.00 gms)
– Phosphate 1t (3.00 gms)
– Vitamin C powder 1/4t (.50 gms)
– Chilled water* 1.4 cup (62.50 gms)
*To dissolve the 4 ingredients
Extenders:
– Isolate 1T (5.00 gms)
– Carageenan 1t (2.50 gms)
– Water chilled* 1/2 CUP (125.00 gms)
*To dissolve the 2 ingredients
Seasonings:
– Sugar, refined 2T (24.00 gms)
– Garlic, chopped finely 6T
or garlic powder 6T (60.00 gms)
– Black Pepper, ground 1T (15.00 gms)
– Paprika 2t (10.00 gms)
– Anisado wine 2T (24.00 gms)
– 7 up or Sprite or
– Pineapple Juice 1/2 cup (125.gms)
– Vetsin (MSG) 1/2t (1.50 gms)
– Meat enhancer 1/2t (2.00 gms)
– Meat Tenderizer 1t (5.00 gms)
PROCEDURE
1. Select good quality raw material. Trim and weigh.
2. Slice into 1/4 inch thick and cut into strips. Chill meat before processing.
3. Measure and weigh all the ingredients.
4. Mix meat with first four ingredients: Salt, curing salt, phosphate and vitamin C. Dissolve in 1/4 cup of water. Add the extenders and mix well until it dries up.
5. Add the rest of the ingredients and mix again thoroughly for even distribution of ingredients.
6. Place in white plastic container, with loose cover and cure at room temperature 8-10 hours or refrigerator (middle compartment temperature 1o-4oC). Don't over cure to avoid souring.
7. Mix again before packaging.
8. Pack in polyethylene bag in 1/4 or 1/2 kg. package.
9. Store in freezer.
Yield: 1.3 – 1.5 kgs.
Business Requirements in Starting Beef Tapa Business
1. Business Name Registration – Department of Trade And Industry (DTI)
2. Mayor's Permit/ Residence Certificate and Sanitary Permit
3. Municipality or City where the business is located
4. Tax Identification Number (TIN) – Bureau of Internal Revenue (BIR)
5. BFAD Certificate – Bureau of Food and Drugs (BFAD)
Sources: wikipedia, agribusinessweek.com, dti.gov.ph
Photo: exploreiloilo.com
Do you like this business ideas for entrepreneurs? content">then please consider subscribing to our PINOY BISNES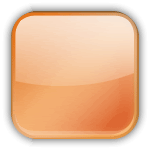 RSS feed. You can also subscribe by email and have new business ideas sent directly to your inbox. (Once you entered your e-mail address, you need to login to your e-mail account and click the link to confirm your subscription).