Banana is a common tropical fruit and is a good source of energy. Banana catsup or banana sauce is a popular Filipino condiment made from mashed banana, sugar, vinegar, and spices. It is sweeter than tomato catsup and is used on many dishes like omelettes (torta), hot dogs, burgers, fries, fish and other meats. Banana catsup is also a vital and distinct ingredient in Filipino-style spaghetti.
Banana Sauce Ingredients:
1 kilo, Ripe saba bananas
1/4 liter, Vinegar
3 3/4 liter, Water
100 gm., Salt
1 kilo, Sugar
2 pcs. (Red pepper, big)
15-20 pcs., Siling Labuyo
2 tsp., Powdered pepper
1 whole Onions, chopped
1 pc. Garlic, minced
1 tsp., Red catsup
1/3 tsp., Cloves
1/3 tsp., Paprika
1/3 tsp., Cinnamon
0.08-1%, Sodium Benzoate
Food coloring: 1/2 tsp. chocolate brown
1/4 tsp. strawberry red
Procedure:
1. Remove the banana peelings.
2. Grind the banana with water, sili, chopped onions and garlic.
3. Add the remaining ingredients except sodium benzoate and food coloring.
4. Cook until thick, and sodium benzoate and food coloring. Stir very well.
5. Place in bottles while hot and seal tightly.
Source: Industrial Technology Development Institute ITDI (DOST), wikipedia
Do you like this business ideas for entrepreneurs? content">then please consider subscribing to our PINOY BISNES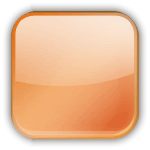 RSS feed. You can also subscribe by email and have new articles sent directly to your inbox. (Once you entered your e-mail address, you need to login to your e-mail account and click the link to confirm your subscription).