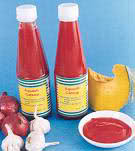 Squash Catsup is a tasty food dipping made from fresh squash, boiled and mashed with the addition of sugar, vinegar, spices and food color. Product contains 40 mcg RE per 100 grams. Squash catsup contains vitamin A, an essential nutrient for the promotion and maintenance of good eyesight.
How To Make Squash Catsup?
Ingredients:
4 cups squash, pureed
1 c red sweet pepper, chopped
1/3 c onions, chopped
1 tbsp. garlic, chopped
2 1/2 c vinegar
3 c sugar
3 tbsp. salt
2 tsp. cornstarch dissolved in 2 tbsp. water and boiled
2 tsp. ground black pepper
1/2 strawberry red coloring dissolved in 1/4 c water
12 drops allspice solution
12 drops cinnamon solution
4 drops paprika solution
2 drops hot pepper extract
Utensils:
household cups funnel
teaspoon ladle
tablespoon
knife steamer strainer or cheesecloth
aluminum tray or any wide container
wide-mouthed deep cooking pot
sterilized bottles with caps
How to Prepare Stock Spice Solution:
All spice solution — Boil 4 tsp allspice powder in 1 c water for 10 minutes. Strain through cheesecloth.
Cinnamon solution — Boil 3 tsp. cinnamon powder in 1 c water for 10 minutes. Strain through cheesecloth.
Paprika solution — Boil 6 tsp. paprika powder in 1 c water for 5 minutes. Strain through cheesecloth.
Hot pepper extract — Mash 48 pcs. "siling labuyo" in 1 c water and boil for 3 minutes. Strain. Store. Stock spice solution in clean covered bottles for future use.
How to Prepare Squash Puree
1. Wash squash and divide along grooves. Peel and remove seeds. Cut into thin slices. Measure.
2. Steam 5 minutes. Add 1 1/4 water for every 12c of squash.
3. Mash and pass through strainer until fine. Add chopped red sweet pepper, onions and garlic. Mix thoroughly.
How to Prepare Squash Catsup
4. Boil vinegar, sugar and salt for 3 minutes. Add squash-spice mixture and cook 10 minutes.
5. Add cornstarch solution and black pepper and cook for another 10 minutes with constant stirring.
6. Add the required amount of spice solution (allspice, cinnamon, hot pepper extract, paprika) and food coloring. Continue boiling until catsup consistency is reached.
How to Preserve Catsup
7. Pour mixture into clean bottles while hot. Half seal bottles.
8. Arrange bottles in a big deep pot. Fill the pot with enough lukewarm water, not to exceed neck level of the bottles.
9. Boil for 15 minute. Seal bottles tightly. This catsup may last for 1 year without any changes in taste and aroma.
Source: Food and Technology Research and Development Program NIST (NSTA)
Photo: fnri.dost.gov.ph
Do you like this business ideas for entrepreneurs? content">then please consider subscribing to our PINOY BISNES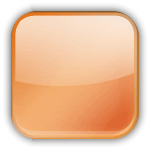 RSS feed. You can also subscribe by email and have new articles sent directly to your inbox. (Once you entered your e-mail address, you need to login to your e-mail account and click the link to confirm your subscription).