Do you use social media platforms for branding purposes? Do you use it for making your business known and attracting new users your way?
Of course, you do!
But do you use it to keep existing customers engaged, too? That's a point many businesses forget to deal with: retention.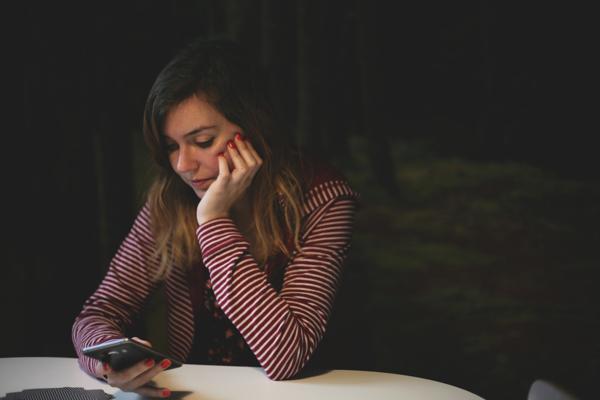 Here's something interesting for you: the possibility to sell to a new prospect is 5 – 20%. The possibility to sell to an existing customer is much, much higher – 60 – 70%. The retention campaign requires much less effort since these customers already know your brand and are willing to use it. You just need to remind them of it and invite them back. Social media helps with that.
The Importance of Social Media in the Customer Retention Process
The customers are the only revenue generator you have. Thanks to social media, you can have an open line of communication, which will keep the customers informed about all news related to your business. You will enhance their experience, and the payoff will be great.
It doesn't matter whether you're trying to raise awareness about a new product or you're just trying to remind people of your brand; social media platforms will work well in any situation.
Thanks to the communication line opened by social media, you can understand how your customers perceive your business. When you understand the brand's social sentiment, you can work towards its improvement.
There are tons of tools, techniques, and methods to try when using social media for customer retention. This means that the process will never be boring and repetitive for your marketing team.
Let's get straight to the point: customer retention is important, and social media for customer retention is important. Now, the only question is: how do you use social media for customer retention purposes? We'll suggest few ways for you to do that.
How to Use Social Media to Retain Customers
Use Social Media for Branding
Social proof is an interesting psychological phenomenon. When someone sees tons of people using a product or a brand, they will want to become part of that clique.
Alo Yoga is a good example of that. This yoga gear is all over Instagram, and the brand has been heavily critiqued for taking over the platform. It connected with most influencers from the niche and it's constantly appearing in people's feeds. People want to be part of the Alo family. So they buy the leggings. With each new collection the brand launches, it prompts them to get more stuff. It keeps its customers coming back over and over again, and the Instagram campaign takes all the credit for such success.
When people rely on other people's perceptions of a particular brand, they are looking for social proof. You can get the status of a socially acceptable business if you build a community around it on social media.
You'll do that by allowing your users to leave reviews on your social media pages. To attract more of those reviews, offer discount coupons in return!
Connecting with influencers is another great way to build social proof for your brand.
Launch a Campaign that Encourages Communication
When most business owners think of launching a social media campaign, they are focused on sharing promotional posts and photos. How about something that encourages communication between the customers and the brand? People want to share their opinions. They want to be heard. That's why it's never smart to close comment sections or delete negative comments. You need the feedback and you want to get it.
The easiest way to get feedback is to ask for it. "What do you think could make our product better?" is a nice question to ask in a tweet or Facebook post. You can rely on other methods, too:
Polls and surveys are great! Instagram allows you to use polls in the stories, so you can ask your audience about a design they prefer or an update you're about to make to the product. You can also ask your Facebook followers to complete a survey, and you can give them a discount code when they are done sharing their feedback. This helps with retention since you'll show you're listening to your audience. When you make the actual changes they are looking for, many of your old customers will be willing to come back to you.
High-Quality Content Is a Must for Your Customer Retention Campaign
Are you wondering why Humans of New York is so successful across social media? This is not a business focused on selling, but it's a brand and we can learn lots from its practices.
Angie Smith, content developer from EduGeeksClub, shares her opinion with us: "First of all, Humans of New York is about the photographs. That's the essence of the project, and the photographer is amazing at doing what he does. However, these photographs are also accompanied with stories, and that's what makes them complete. The content itself. It's triggering conversations in the comments, and that's what keeps people coming back to the page over and over again."
Focus on developing fresh content that has the potential to attract engagement. Storytelling is an amazing technique to spark conversations, but you can also ask simple questions or share information that's relevant to your audience.
Visual content is also important! Videos, in particular, are getting really popular on Facebook. Invest in everything from textual content to short videos to memes, so you'll establish a connection with your current customers and keep the conversation alive.
Have a Personalized Approach Towards Your Loyal Customers
"Hey Dana, glad to see you back at our profile. We understand your issue and we're working towards a solution. Please check your private messages to discuss the matter in detail."
Now that sounds like a message from a business you can trust, doesn't it? It shows that the team is aware of your status as a loyal customer. It shows that they appreciate your loyalty and they are doing everything to solve the issue. If the team really does help Dana to solve the problem, Dana will leave a positive review that all other customers will be able to see.
This approach is effective because it treats the customer as an individual. Needless to say, you have to know something about your customers before you can personalize the message. You can use a tool like Clearbit to gain customer insights that will help you deliver a more relevant message on social media.
When you're armed with customer insights, you'll also be able to personalize the sales process. This person will start seeing Facebook ads from products you assume they would like, based on their history with your brand.
Don't Forget the Analytics
Social media platforms offer analytics to business pages for a good reason. This data helps you understand the way your audience perceives the brand, and it helps you monitor the effectiveness of your campaign. You can use the insights to improve the customer retention rates, too.
Facebook Page Insights are essential to the success of your customer retention campaign. The tool helps you measure engagement, likes, demographics, and reach. Why do you need all those details? They are important for planning more effective marketing steps. If you notice that your base of loyal customers is not being active lately, it means you're doing something wrong. It means you should work on some incentives that will get their interests back.
Instagram Insights are important, too! They enable you to track weekly profile visits, reach and impressions.
The Twitter Dashboard informs you about the things the Twitter community says about your brand. If, for example, someone tags your business to ask about open hours, you'll be able to see that tweet and respond to it. You can also monitor the activity of your audience, so you can schedule tweets when you know that most of your followers will be able to see them.
Rely on Real-Time Engagement
Real-time engagement, which is possible through live videos on Facebook and Instagram, is a great way to keep your customers engaged. With this method, you can enhance the effectiveness of customer service. You can invite your users to ask their questions, and you'll answer in real time.
According to the insights that Facebook provides, people are willing to spend more than 3 times more time on a Facebook Live video when compared to watching a replay of a live video. That's because Live videos are perceived as something urgent; something the audience doesn't want to miss.
What does this mean for your brand? It's important to promote the live video event before it actually happens. You want your customers to plan using Facebook or Instagram at that moment, so they can engage with the brand in real time.
In addition to Facebook and Instagram, you can also use YouTube for live streaming. That's a great way to connect with your audience for any purpose. You can allow them to ask questions and get the customer support system active, or you may share behind-the-scenes streams related to the work of your business or the development of a new product.
A Smart Customer Retention Campaign Is Essential to a Brand's Success
Retention is all about creating a base of loyal users. These people will keep coming to your brand whenever they need to get a product or service you offer. They will identify themselves with the brand's message and they will be willing to recommend it further.
As you can see, you're achieving two goals with a single campaign: you keep the loyal customers coming back, and you're getting new users thanks to the activity of the loyal ones.
Thanks to social media platforms, it's not that hard to develop a successful customer retention campaign. You just need a good plan, and you need to stay consistent in your attempts. Go for it!
Short bio:
Warren is a marketing enthusiast and a blogger at BestEssays, who loves music. If he doesn't have a guitar in his hands, he's probably embracing new technologies and marketing techniques online! You can meet him on Twitter and Facebook.