Ever since their rise to popularity in the 1600s, glass jars have been used in homes all over the world to preserve food for long periods of time. Today, more and more ingenious consumers are finding new uses for the glass jars.
If you have been a fan of using glass jars for a long time, you must have a sizeable collection by now. In this article, we want to give some business ideas for glass jar hoarders. Glass jars are very versatile, you can turn them into many decorative and useful items that are worth selling. From candles to piggy banks to home storage ideas, there's no limit to what you can make out of glass jars. Keep reading to find out interesting uses of the glass jars you have piled up.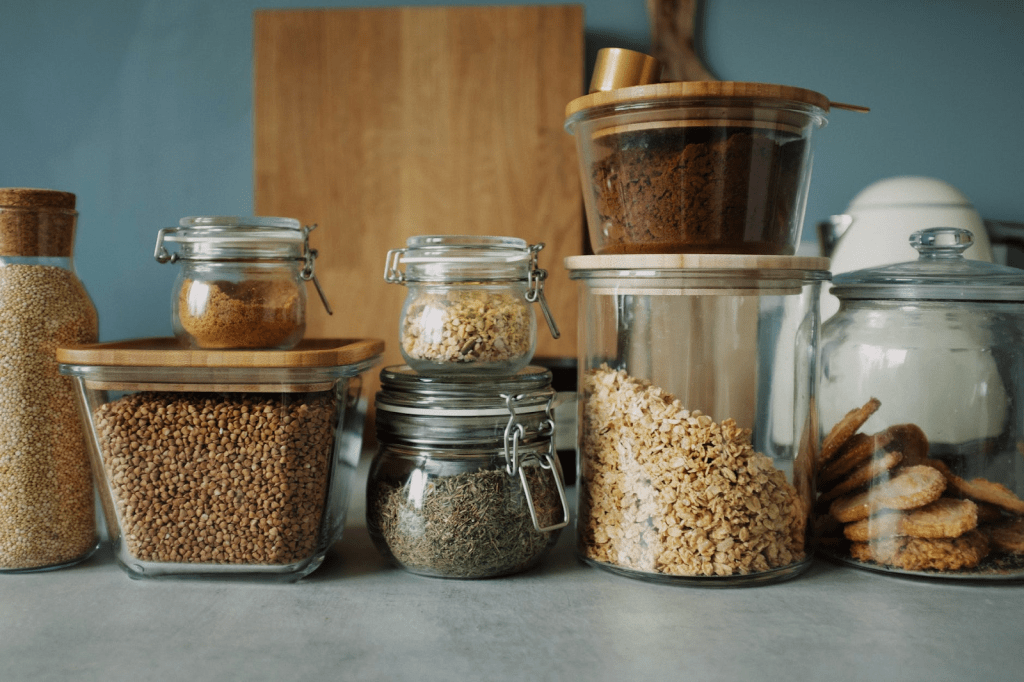 Makeup brush holders
You can sell your glass jars by turning them into cute makeup brush holders. Spray paint the outside of the jar. You can also spray some glitter on them to make them look more attractive. Another idea to make a brush holder from a simple glass jar is to add colorful stones inside the jar and decorating the exterior of the jar with beads and pearls. You can also decorate the mouth of the jar with decorative threads.
Candle holders
Glass jars can be sold as beautiful candle holders. It's such a simple and inexpensive DIY. All you need is a candle to be placed in your jar. To make it look more elegant and eye-catching add stones and pebbles to the base of the jar. Mix sand with glitter and fill the base of the jar with it. This will keep the candle in place. Your beautiful looking candle holder is ready to be sold. Once your business starts flourishing you can purchase jars of various designs and sizes in bulk from glass jars manufacturers in china.
Fairy light lanterns
Making pretty fairy light lanterns out of glass jars is definitely a good idea. These cute lanterns can be used in wedding decorations, in outdoor diners. They can also be placed in rooms for decorative purposes. Things you need to turn a glass jar into fairy light lanterns are fairy lights, batteries, fabric or burlap, and cute thread.
Place the fairy lights inside the jar with the batteries attached to the lid of the jar. Cover the batteries with burlap or another nice looking fabric to keep it in place. You can sell these to event planners and interior decorators.
Mason Jar Soap Pump
Making a soap pump out of a glass jar sounds great. Using colored soap, be it green, blue, yellow, red in transparent glass jars will make it look even prettier. You need a pump (with straw) and glue. For making a soap pump, make a hole in the lid of the jar big enough to fit the pump in it. Apply glue around the part of the pump to be fitted in the hole. Cut the straw according to the jar size. Add soap inside it. Your mason jar soap is ready.
Lace Mason Jar Centerpiece
You can make a very stylish centerpiece with your mason jar. Such decorative pieces can be easily sold to interior decorators and vase lovers. Put beautiful lace on your jar with glue. Place booming flowers inside it and your centerpiece is all ready to be placed on the dining table or any other central location of the house. You can also spray paint the jar and make a criss-cross pattern with thread on it. Putting some fresh flowers in the centerpiece will definitely liven up the place and bring color to it. 
Piggy bank
Children need to learn about the importance of saving money. Giving a kid a piggy bank will surely encourage him to be mindful regarding his pocket money. To make a simple piggy bank, decorate a jar by painting cartoon characters on it, and then make a slit in the lid. You can easily sell the piggy banks online. 
Conclusion
Now, you know that glass jars can be used in a variety of ways. And making money out of such jars is very easy and inexpensive. Here we have highlighted just a few ideas which you can use to start a business using simple glass jars. There are thousands of more ways in which you can sell these jars and get profit. In this era where everyone is so fond of creativity and trying out new things, selling jars in different ways will be a quite profitable business.