Are you planning to buy a new shower head? As easy as it sounds, it can be a confusing task. They come in a variety of styles, shapes, and sizes. Not only do you need to take into consideration the budget of the shower head, but also how it fits with the remaining decor of your home.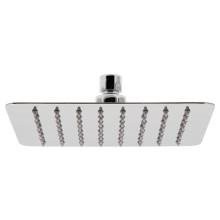 If you want to buy Vado shower head, you need to consider several points. They range from the different types of shower heads to water efficiency and design.
What to look for when buying a shower head?
Among the plethora of things that you need to consider while buying a shower head, one of them is the shower head flow rate. This differentiates the different types of shower heads. The flow rate of a shower head is the measure of gallons per minute as it disperses water.
There are many types of shower heads. The choice depends entirely on you and your preferences. For convenience, here is a list of shower head type available at your disposal:
Wall-mounted shower heads: They are perhaps the most basic kind of shower heads. They are fixed on a wall at a certain level of height. Wall-mounted shower heads are easy to install and useful. If you plan to install a shower head with a tight budget, then the wall-mounted shower head is the right pick for you. However, most of the time, the shower head can be moved to a certain angle by merely unscrewing the shower head and screwing it back on at the desired angle.
Handheld shower heads: The second most common type of music after fixed shower heads are the handheld shower heads. They are very functional and versatile as they can be moved around with hands. They are the most convenient kind of shower heads.
Rainfall shower heads: These are the newest addition. They are trending a lot right now. They are big and are made to simulate rainfall. This effect offers a different experience to the users. It is relaxing and tranquil. For best results, rainfall shower heads are to be mounted on the ceilings. However, it is not a mandatory arrangement. They can also be mounted on the wall by attaching them to an extending shower head. Rainfall shower heads have an overhead style. This is done to stand under it directly. Rainfall shower heads distribute the water evenly. They work best when there is a fair amount of water pressure.
Dual shower heads: They are the most versatile items in this category. If you cannot decide whether you want to buy a fixed or a handheld shower head, then a dual shower head is the right choice for you. They come in a variety of forms, shapes, and sizes.
Things to consider before buying shower heads
A bath or a shower is an essential path of an individual's everyday routine. It keeps you fresh and revised for the rest of the day. The first thing most of us do in the morning is to take a shower. Therefore, it is essential to have a proper shower to start the day right. A good shower adds delight to the action. Many of us also come back home from work and take a shower to wipe away the day's stress. Even at that time, having a good shower head would help you gain some relaxation and get in bed without the stress and worries that have been plaguing you earlier that day.
This is one of the main reasons why your shower head should be equipped with modern accessories. While selecting the right shower head for your bathroom, you need to consider certain conditions. Some of them are listed below:
Shape: The shape of the shower head is either square or round. The choice depends on you. However, for decor purposes, choose a square shower head if you have a square bathtub. Square shower heads are suitable for contemporary bathrooms with jagged edges. However, the shower head is common and is versatile for any kind of bathroom. This is why the majority of people choose round shower heads.
Size: Most of the modern shower heads ranges from 6 to 10 inches. It is to be noted that bigger shower heads account for larger surface acres, which means that the water pressure is less than a smaller shower head. You can choose the size of a shower head based on your needs and convenience.
Mounting: shower heads can be mounted in either of the two ways – wall-mount or ceiling. However, both of them are not genuinely perfect and have their own set of pros and cons. Earlier, ceiling-mounted shower heads were popular but a huge expense. In recent years, wall-mounted shower heads have become a lot popular.
Finishing and design: shower heads come in a variety of designs and colours. After all the prioritised factors are taken care of, it is essential to note that the shower head should match your bathroom's decor.
Final Take
A shower head is an efficient way to take a shower or a bath. Like many other bathroom features, there is a wide range of shower heads. Take your time and look into all the options. Select the ones that align with your needs, and then make a wise decision.