Most of the brands understand that social media presence is the most vital thing in the current time. However, drawing the attention of the target audience is not a cakewalk. If you are posting a lot about your brand and still not getting positive interaction or potential followers, it means you are missing out on some solid marketing strategy. When you interact with the followers regularly, you have the scope to build a good relationship with the customer and drive good profits and conversions. You can employ the same approach in your social media sites to get enhanced recognition of your brand. If you wish that your brand reaches new heights or you get fast conversions, follow the below-given techniques to raise social media engagement.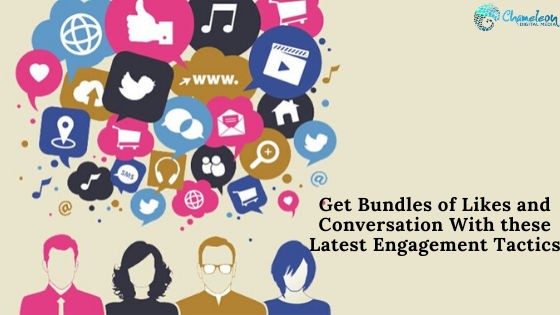 Techniques to Raise Social Media Engagement
To grab the attention of the target audience is not at all easy as there are lots of competitors in the market. However, with some simple yet effective tactics, you can make a huge difference. Let's see what are those tactics!
Include Images in the Post
Visual content is one of the most influential tools which can increase social media engagement in no time. According to one survey, the images can boost 85% of the interaction rate on Facebook with 35% effective shares. Moreover, pictures can easily grasp the attention of the human mind in comparison to the written content. Many big names of social sites such as Instagram, Snapchat, Pinterest are paying more heed to spread messages with visual storytelling.
The real and relevant images of people using the product or service is always a win-win situation. You can promote all the new items of your brand by taking a high-quality image. Furthermore, give a good caption to all the images for more shares. When you are posting an image on social media sites, get aware of its technical rules and dynamic features. For example; square images are more appropriate for Instagram posts than on Snapchat where vertical images are more favorable.
Don't forget to play with amazing features, filters, and frames to spread the awareness of the brand. Once you know the unique factors of the particular app, you can easily have good communication with the target audience. The viewers do not like direct marketing, so if you post pictures in series with some stories, you are likely to get more brand recognition.
Funny Content Is Trending
Hardly people have the time to see the post of every brand, but if it is funny and engaging, people would see it. People are bored with a direct advertisement, they want pun and humor everywhere. Today, brands are also choosing comedians to advertise their products so that users take time to see the content.
This type of content can bring smiles on people's faces in such a hectic life schedule. They can feel rejuvenated for some time. Another advantage is that people like to share content which is funny and which can spread laughter everywhere. Therefore, funny brand advertisements are more prone to get shared.
It is advisable to consider only those jokes which are lighthearted and fun without any vulgar or insulting content. Any joke a person cracks for promoting your brand will affect your brand in a positive and negative way. Make sure the jokes are funny and compelling.
Ask for Feedbacks and Reviews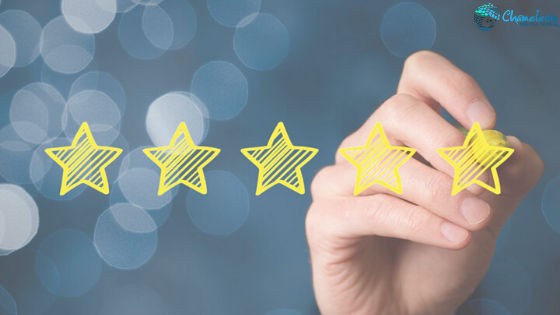 A brand cannot survive by only promoting the brand. They would require feedbacks and reviews about their products to make future changes. Customers do not like one-way communication either, they are also interested that a company or brand interact with them.
If you wish that your followers talk about the brand, you must ask them to share their opinions. Take assistance from the social media management company in case of any confusion to drive audiences.
People are happy to share their experience with the brand, which can also be useful for other users. You can also make some improvements as per the demand of the customers. Always remember, in the end, you are surviving in the market, only due to your loyal customers.
Surprise them With Crackerjack Statistic
Many of the brands have now realized that sharing a fact or statistic related to the product or industry has the power to give insane traffic. People mostly choose social media for entertainment, but they also get satisfied when they receive knowledge or unique discovery while scrolling.
For instance, make a post that your brand has completed 15 years in the industry and influenced more than a thousand people. By posting this, you are building trust in the mind of the people. You can also make a custom image where you can add two facts a day. Give information that can add value to a person's life.
Note: The number game is always beyond some random content. Also, monitor the comments of the people and make changes accordingly.
The Idea of Gifting and Offers Never Fail
Ask people to like and share your post and giveaway goodies in exchange. You can also keep a question and answer competition and gift your brand's product to the winner. This way more and more people will talk about your brand and you will also have more page likes. You can make a more eye-catchy post by adding high-quality images. Tell the audience to share the hashtag of your brand for driving organic traffic on the page. Take help from the influencers for more productive branding. They will promote the product through Facebook and Instagram posts.
Grab Eye-balls with Live Videos
Today, videos are even more popular than still images. As industries are growing in leaps and bounds, the live streaming videos are becoming a way more successful for marketing. On top of that, people are ready to spend time watching a video rather than reading a whole extended post. Live video streaming facility has changed the scenario completely and has become an effective tool of communication between the brand and customers. The brands can also promote their events by using the live video facility. You can promote a brand with live celebrity videos. This way, the followers of those celebrities would be able to engage with your brand more actively. Moreover, you can post your brand videos on a daily basis to drive more conversions and likes.
We hope with the above-given tactics, you will get more shares, likes and user engagement in a short time. If you are not sure about how to practically apply these strategies, you can take assistance from the reputed digital marketing agency of Toronto.