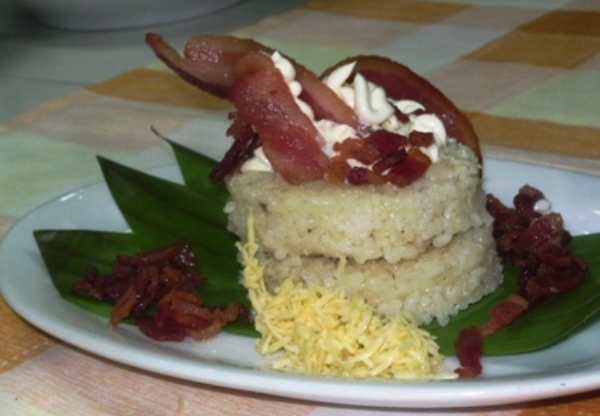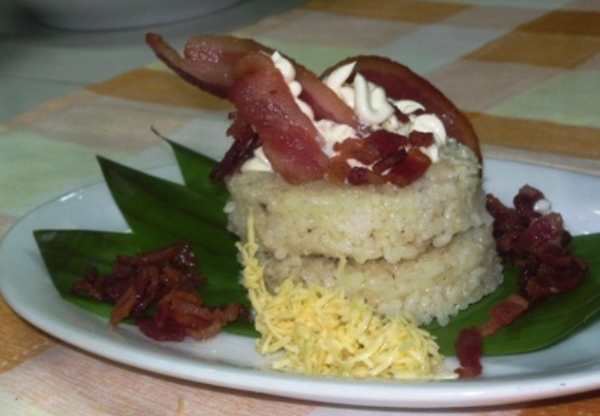 How to make easy cheezy rice cake, a fantastic, delicious, mouth-watering rice recipe that you will surely like.
Easy Cheezy Rice Pie
Ingredients:
2 cups hot cooked rice
½ grated cheese
¼ tsp salt
¼ tsp ground pepper
½ cup sour cream (if none, use all purpose cream and 2 tbsp vinegar)
¼ cups bacon bits
Procedure:
1. Combine rice, cheese and seasonings in saucepan.
2. Cook until cheese melts, stirring frequently.
3. Top each serving with 2 tbsp sour cream and 1 tbsp bacon bits.
Source: http://www.ati.da.gov.ph/rtc12/