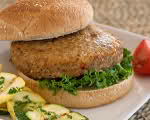 Soy-based meat or soy meat, a by-product of the extraction of soybean oil from soy flour, is not really a new product in the food industry. For a long time, processed meat like hotdog and meat loaf have been using soy-based meat as a meat extender. Soy meat is low in fat, rich in protein and fiber and also a good source of B vitamins and iron.
Soy-based meat could actually sunstitute meat or can be used as extenders for many meat-based dishes like kare-kare, burgers, menudo, afritada, siomai, barbecue, siopao filling, and a lot more. It makes the dish healthier and more cost-effective as well.
Soy flour is a wholesome, nutrient-rich ingredient that is used to make meat alternatives, dairy alternatives and baked goods. Since it is a natural source of protein, dietary fiber and isoflavones, soy flour can greatly enrich any food it is added to.
Soy flour commonly retails in natural food stores, but it can also be prepared at home with mature soybeans. Read the recipe on How to Prepare Soy Flour.
How to Make Soy Burgers
Soy burger Ingredients:
2 cups soy beans
6 cups. stock or water
2 tbsp. oil
4 garlic cloves, diced
2 lg. onions, diced
1 carrot, diced or grated
2 stalks celery, diced
1 green pepper, diced
1 tsp. sea salt
1/2 tsp. oregano
1/2 tsp. garlic powder
1/2 tsp. basil
1/2 tsp. parsley
6 tbsp. tamari
2 tbsp. peanut butter or tahini; optional
2 cups cooked millet, or cooked rice
Procedures:
Soak the soy beans in water to cover overnight. Put soy beans and stock in a large pot, and cook over low heat for 2 1/2 hours until soft, making sure they are always covered with liquid.
Heat the oil in a large skillet over medium heat; add the garlic and saute for 3-4 minutes. Add the onions and cook for 5 minutes, until golden. Mix in the carrots, celery, pepper, and seasonings. Cook for 2 minutes, until tender.
Preheat oven to 400 degrees. Oil a cookie sheet. Drain the soy beans and mash well. Combine with the sauteed vegetables and the millet in a large bowl. Add the tamari and peanut butter, if desired.
Form the mixture into patties and place on the cookie sheet. Bake for 20 minutes; turn burgers over and bake for 20 minutes more. Yields 2 dozen.
Sources: cooks.com, entrepreneur.com.ph, soyfoods.org
Do you like this Money making business ideas? content">then please consider subscribing to our PINOY BISNES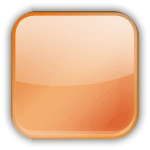 RSS feed. You can also subscribe by email and have new business ideas sent directly to your inbox. (Once you entered your e-mail address, you need to login to your e-mail account and click the link to confirm your subscription).