It's a sad truth, but for many Pinoys, wages and salaries just aren't enough to make ends meet. The most recent estimates from the National Economic Development Authority indicate that a family of four needs Php120,000 in gross monthly income to live a comfortable life. Meanwhile, the Philippines Statistics Authority estimates that in 2015, the average monthly income for a family in the Philippines was just Php22,000. That's why for many people like you, getting into a business or finding another source of money aside from your salary is very important. Fortunately, there are plenty of untapped investment ideas in the Philippines you can try to make decent money.
Find gems in the stock market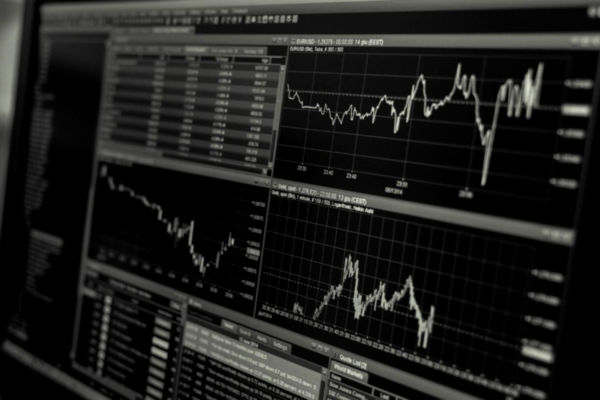 Photo courtesy of 3844328 via Pixabay
Not many Filipinos know how to use financial products. A lot just have a savings account, which gives them easy access to cash, but doesn't earn them much interest. It's even worse when people use credit cards too much and have to pay hidden fees and high interest rates.
Chances are, you're among the more careful ones. Maybe you've heard the horror stories about people who get fooled by banks, so you don't get into any financial products and services you don't understand. That's why some Filipinos don't deal with banks and other finance companies at all, and they miss out on reasonable and promising investment opportunities, like stock investing.
Stock investing is a way for you to get a share of a company's profits. By buying stocks of a certain company, you can get money from them when they do well and you can sell your stocks when they go up in price, for example. Some companies even issue dividends, which is basically money that their shareholders get even without selling their stocks.
The great thing is that you can do online stock investing; all you have to do is open an account with an online stock broker. Established online brokers typically offer workshops for new and prospective clients, which includes some tips on how to pick good companies and lessons on analyzing the stock market. If you buy stocks from the right companies and sell your shares when conditions are good, you can make a decent profit.
Reduce risks with mutual funds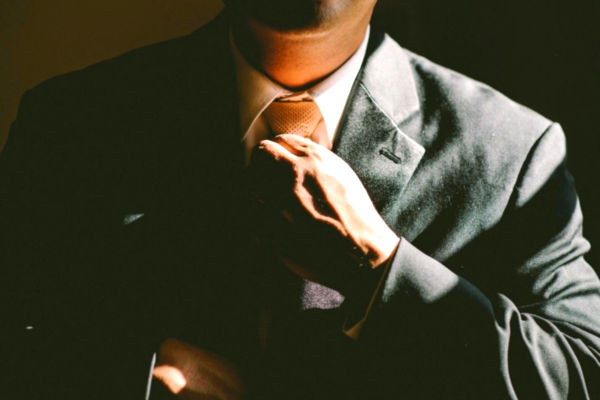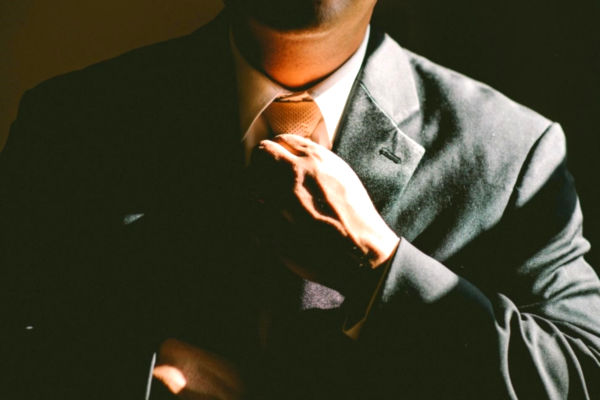 Photo courtesy of Free-Photos via Pixabay
You may not have time to study or understand the stock market yourself. After all, there are hundreds of companies you can choose from, and there are plenty of factors to consider. Some companies have solid performance and are reliable, but their stocks are very expensive. Other companies' stock price might be low, which lets you buy plenty of shares, but without understanding their business model or their industry, you end up taking risks.
That's why mutual funds are a good opportunity for many people. A mutual fund is basically an investment vehicle that collects funds from many investors and invests it in financial securities. Either one person or a team of people are in charge of managing the mutual fund. Depending on the type of mutual fund, the money in it can be invested in stocks, bonds, money-market instruments, and other similar assets. Typically, mutual fund firms offer three types of funds:
| | | |
| --- | --- | --- |
| Type of fund | Invests in | Advantage |
| Equity fund | Stocks | Has highest potential for returns |
| Balanced fund | Stocks and bonds | Balances risks and returns |
| Fixed-income fund | Bonds | Low-risk investments |
The great thing about mutual funds is that they are invested over a broader range of companies and assets than a typical investor can afford. The managers of the fund also tend to know more about the companies, markets, and industries they invest in, so they are more able to find profitable investments than the average person. By making regular contributions to a mutual fund and paying a minimal fee, you can get decent returns without having to do in-depth research — although you still have to look into the funds you invest in.
Seize golden opportunities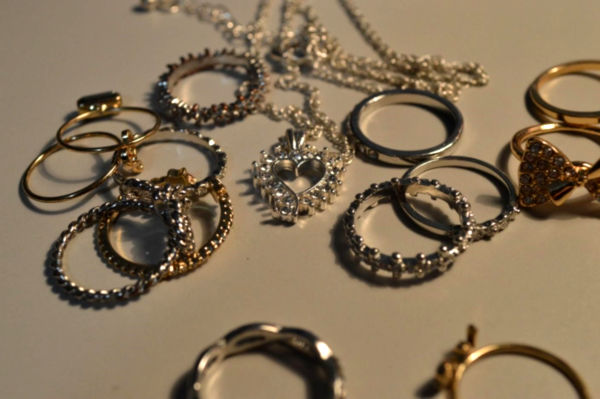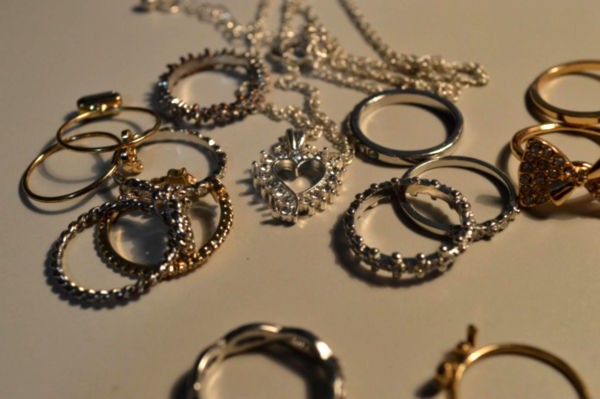 Photo courtesy of gv96 via Pixabay
Fashion has always been popular in the Philippines, and jewelry is a widely-sought accessory option. If you have an eye for fashion and skillful hands, you may want to consider starting a jewelry business. You'd be surprised at how easily you can get the raw materials to craft earrings, pendants, bracelets, and other kinds of bling. With an engraving machine, you may even offer to put customized messages on the items — a great option, especially for customers who're buying gifts for a special occasion. Another business model to consider is to sell branded luxury jewelry for others on consignment. Basically you can find people who own luxury jewelry items and sell them on their behalf, so you get to keep part of the profit.
To save on the costs of renting a physical stall or storefront, you can keep your business online. In the Philippines, many online businesses run their business mainly through a Facebook page, with some promotions done via Instagram for visual appeal. But others are willing to invest a little more for a more professional-looking e-commerce site.
The great thing about this type of business is that when you're unexpectedly short of cash, it's easy to monetize your assets quickly. If you were to sell clothes, collectibles or other types of merchandise, you could only get cash by selling them to paying customers. But with the help of a reliable pawnshop, Filipino entrepreneurs can still get quick cash from unused jewelry items. They just have to get some choice items appraised and sell the number of items they need.
Get real returns from real estate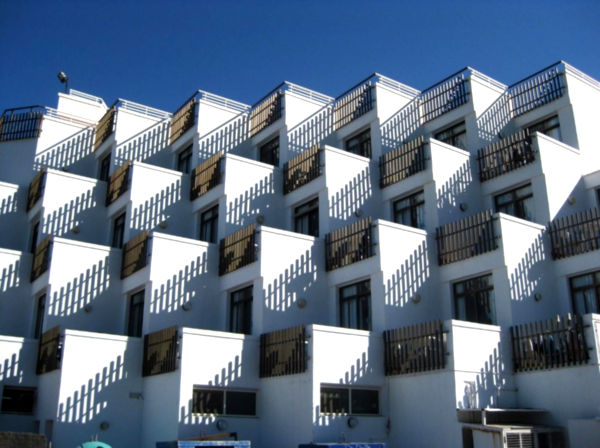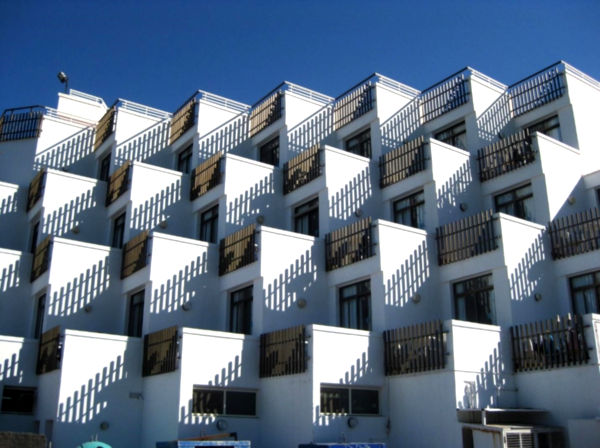 Photo courtesy of Free-Photos via Pixabay
If you want to invest passively, and you have a very large amount of capital to work with, real estate might be for you. Many OFWs invest their money by acquiring condominium units and renting them out. By getting attractive properties and finding people who can pay a decent monthly rent, you can get a regular and healthy stream of income.
Of course, finding long-term tenants can be difficult, especially for premium properties that are highly priced. To make high-end properties more attractive for most people, you might want to make it more accessible for short-term periods. Consumers who want to live the high life for a night or a weekend look for listings on sites like AirBnB, so that's something you should think about if you're looking at opportunities in real estate.
Looking for other untapped investment ideas in real estate? Try investing in self-storage spaces. As urban space gets more and more expensive, it's getting harder for people to find space for their possessions at home. And as the Philippines is set to become the world capital for e-commerce, the demand for space for online entrepreneurs to store their inventory items will increase. You can look at those two groups as potential customers who'd be interested in renting storage space. Since there's less to worry about in terms of repairs compared to residential properties, a self-storage facility is less expensive to maintain and can potentially be more profitable.
Conclusion
They say the only certain things in life are death and taxes. But Filipino families also face fast-rising costs of living and slow income growth. That's a problem, but it's not as big a problem as you'd think. After all, getting into a profitable but unconventional business venture or overlooked investment space is only natural for Filipinos who are hardworking and ingenious.
Resources
http://www.investopedia.com/articles/younginvestors/10/what-is-an-investment.asp http://www.investopedia.com/investing/alternative-investments-stock-market/?lgl=rira-baseline-vertical
http://business.inquirer.net/31373/gold-an-investment-to-be-treasured
www.investopedia.com/university/broker/
http://www.investopedia.com/university/broker/broker.asp
http://www.rappler.com/brandrap/brighter-life/62518-mutual-funds-can-you-trust-them
http://www.rappler.com/business/economy-watch/137891-ideal-monthly-income-neda-2040-vision
http://lifehacker.com/how-to-sell-your-used-jewelry-for-cash-1741607981
http://www.investopedia.com/terms/m/mutualfund.asp
http://www.wheninmanila.com/storage-space-manila-units-for-rent-for-your-storage-needs/
http://www.wheninmanila.com/warehouse-for-rent-top-5-reasons-to-get-self-storage-in-the-philippines/
https://www.forbes.com/forbes/welcome/?toURL=https://www.forbes.com/sites/joshuarogers/2016/04/13/how-humdrum-self-storage-became-the-hottest-way-to-invest-in-real-estate/
http://www.freshbusinessthinking.com/why-storage-is-important-for-ecommerce/
https://psa.gov.ph/content/average-family-income-2015-estimated-22-thousand-pesos-monthly-results-2015-family-income
http://www.rappler.com/business/168299-ecommerce-asean-ph-top-penetration