Everyone implementing SEO must do keyword research that has been a mandatory exercise from the first day of SEO. The level of research may vary according to user needs, but you must do it. The quality of content and context are what matters the most. However, it is also essential to focus on the topics or keywords that you want to rank for. Now with several resources, tools, and processes available, keyword research is not much difficult. Despite the user-friendly process of keyword research, there is still a risk of selecting topics or keywords that are hard to work upon and require a lot of effort but unable to produce the desired results. In the end, it is the selection of the right keywords that makes all the difference in SEO performance.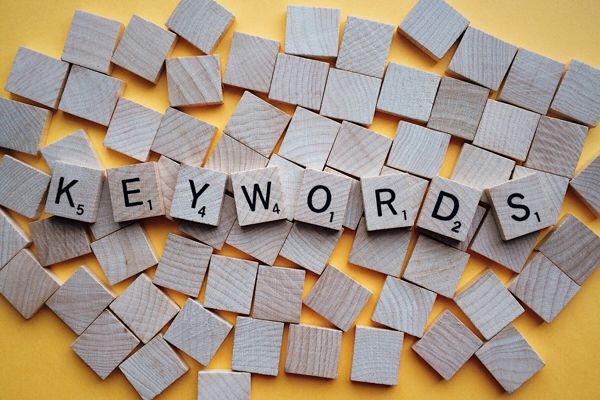 For choosing the right keywords, you must rely on specific principles and take a systematic approach under the guidance of some SEO companies like socialmarketway.com/seo-nyc/ to keep the campaign on track for targeting the right keywords.
Set goals
Before undertaking any project, you must set the goals first, and it is no different when doing keyword research. The process starts by knowing what you want to accomplish ultimately for business or at the organizational level and then work backward to determine how search influences it. For example, if increasing sales, leads, engagement, and other metrics are the goals, then you should determine the amount of traffic and conversions that could aid in achieving the goals. And to generate that amount of traffic, you need to identify the specific keywords and topics.
Talk to stakeholders
Once you have set the goals, start the journey in finding the right keywords. It begins by generating a seed list for which you and involve stakeholders of the SEO process and engage in brainstorming sessions to gather ideas and insights from them like talking to the sales and marketing teams as well as customers and prospects as well as the C-suite. Ask the stakeholders what search terms they would use to find your business as well as your content, products, and services. During this time, you must be open to collect as much information as possible and preserve it for future use without discarding anything. This is not the time for filtering or judging the accuracy or validity of the information.
Analyze competitors
There is no need to assume that the competitors are doing things right, better, or well, but still, you must look at them to understand how they are doing things and which keywords and topics they are targeting. Are your competitors offering the same content, products, or services, and are the traditional competitors doing better than you in terms of ranking? If the answer is yes, then there is the scope of some learning from them. Have a close look at the title and meta description tags, the topics they use, and what content helps them to maintain a dominant position in search results as well as social media, public relations, and beyond.
List the phrases, terms, and topics that your competitors are focusing on that have some relevance to your content and organization.
Carry out keyword research
Keyword research is useful for both organic and paid searches. You can learn about the tools and processes by gaining access to proper resources that talk about research in the best possible manner. While doing keyword research, you must ensure that you are looking at match types and use the right tools for paid and organic searches. Before starting the exercise, learn about the mistakes to avoid, and please keep away from using Google Keyword Planner for SEO as it can create a distraction at this stage. During the process of research, make use of the seed keywords and terms that you have gathered by talking to stakeholders and from competitor review.
Choose topics
On completing keyword research, you would gather numerous keywords and phrases and then move to the next stage of identifying topics that are more important than keywords. There is no need to build a page for every single keyword but instead convert keywords into topics. You can start the transition by using the content on your website unless it is a new organization. On an ongoing basis, you must have taken decisions about how to group content on the site into topical structures related to products and services. If you already have some depth of content, you can likely pick up topics and themes from it if you feel confident about it. Further, looking into your keyword research will help to get a clue about topics that would emerge naturally. You must ensure that you find a meaningful group of topics from your keyword list.
Ensure relevance of topic and alignment
Now that you have identified specific topics and themes ensure that the chosen keywords are right by validating it. For example, it might be useful for a local car dealership to try to rank for 'cars' to generate organic traffic, but it might not be the best use of SEO investment or paid search budget. Indeed, a car dealership is all about 'cars' from a broader perspective, but going deep down, there are many layers and more specific terms that relate more closely to the business. You must carry inventory for the most probable brands that people search for so that you derive value from the clicks.
Review the search result pages
Despite doing the best validation to choose the right keywords, the ever-changing SERP layout makes it imperative to check its performance manually. Pick some of your top keywords and topics and enter it in the search box to see what kind of results it shows. Check the position of the organic and paid listings and see if the competitors you expect appear in the result. If you feel that the search result is not what you would like it to be, then you must rethink the importance of those topics or keywords in your strategy.
After implementing the paid search and SEO plans, you can gather data to understand if you have chosen the right keywords.