Apart from cash, few gifts work for all ages, tastes, and genders. With a special day like Mother's Day, a massage gift card saves you the hustle of browsing online stores for the perfect gift. And, you don't need to waste time and gas looking around in brick and mortar stores to get a gift for your loved one. A professional massage gift card is thoughtful with mass appeal that saves you time and stress.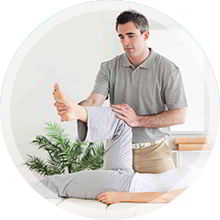 The beauty of a massage gift voucher is the availability in various amounts making it affordable for anyone. Additionally, the gift recipient has a choice to choose the type of massage that works for them including the duration on receiving the voucher. You also have a chance to send the gift instantly or schedule it at a future date.
Kinds of people you can give a massage gift card
Girlfriend or wife
When looking for the perfect gift to give your girlfriend or wife, massage is a wonderful idea. This is a wonderful opportunity to give your loved one a chance to enjoy the physical and mental benefits of massage. Massage allows alleviating headaches and stress from regular days at the office or handling house chores or raising kids. Your better half will definitely love this incredibly thoughtful gift.
Mom or dad
With Mother's Day a few days away, a gift card from a Columbus massage center is a wonderful gift. This is a wonderful way to show your hardworking mom appreciation. For occasions like Father's Day, giving your dad a massage gift card shows your appreciation for being a tireless parent. A massage gift voucher gives your parents a chance to de-stress from the hustle and bustle of everyday life.
Boyfriend or Husband
Most men are hesitant to get massage for the first time. However, those who take the plunge end up getting hooked. A massage gift card is a great way to allow your boyfriend or husband to get massage. Perhaps you can book a couple massage to ease their anxiety. This is a great moment to ease pain and stress while getting pampered near your loved one.
Athletic friend
When looking for a perfect gift for an athletic friend, a gift voucher for sports massage is a great idea. This type of massage is very beneficial to people who indulge in various sports activities. Sports massage relaxes tight muscles and limits future injuries. A friend training intensely for a marathon or football match will appreciate a massage gift card.
Someone who has it all
Some people are lucky to receive gifts on various occasions. It becomes quite tricky to find a gift that such a person will love and appreciate. Giving someone used to receiving material items a massage gift card will catch them off guard. Going for rejuvenating massage of their choice is a wonderful way to appreciate your thoughtfulness to make your gift stand out.
Reasons you should give a loved one a massage gift card
They're stressed
Life today is full of stressful moments. People have stress from work, taking care of children, or planning family functions. Giving a loved one a chance to escape from the tense feeling for some time will be highly appreciated. Gifting them a massage voucher allows them to enjoy a session that relieves anxiety and stress. This helps the people you love to relax.
Deserve some pampering
There is no doubt that you wish the best for the people you love. Giving them a moment to be spoiled and pampered is a great gift. Giving them a massage gift card allows an opportunity to escape the stress and pain while getting pampered by an experienced therapist. The session will take into account the person's needs for a customized experience to appreciate your thoughtfulness.
Personal touch
Regular gift cards are impersonal presents. Some people think gift cards are last-minute gifts lazy people choose at the last minute with little thought. However, this can't be said for a massage gift card. Sending someone a massage voucher shows that you care about their emotional and physical wellbeing. It allows your loved one to enjoy the healing touch of a massage therapist for the body and mind. Additionally, you can add a personal message to the gift card to customize the gift.
Shows you understand them better
There are various types of massage therapies to suit any one's requirements. Sports massage relieves pain in the muscles and limits injury in athletes. Giving avid gym-goers and those who engage in intense activity a gift card allows them to go for a massage therapy of their choice. This alleviates pain and aches to make them feel better.
In a nutshell
It requires some thoughtfulness to pick a gift that the recipient will love. Fortunately, a massage gift card is a unique gift that everyone will love regardless of gender, age, or lifestyle.